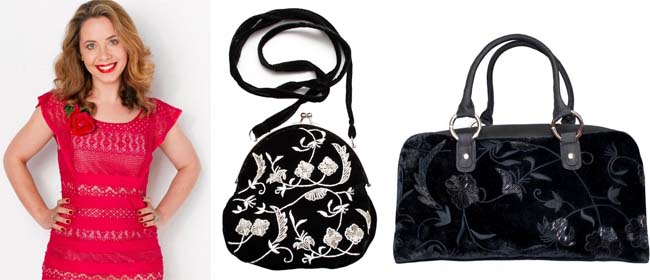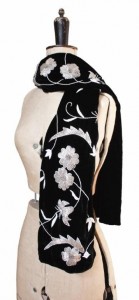 Most Kiwis have heard of the lovely Tamsin Cooper, a New Zealand designer who produces the most exquisite range of hand-embroidered clothes and accessories.
Tamsin's latest collection, which celebrates the Royal New Zealand Ballet's 60th anniversary, just hit the catwalk at iD Dunedin Fashion Week. Her new collection also coincides with her own 10th anniversary in business.
We talked to the bubbly designer about how she began her business, her highs and lows, and her best tips for budding entrepreneurs in the craft business (or any business, for that matter).
Plus, Tamsin is giving Sweet Living readers the chance to win one of her beautiful evening bags (see below).
What sparked your business idea?
In 2002 I went on a fantastic holiday to Vietnam and was completely blown away by the amazing handcrafts produced by talented artisans throughout this beautiful country. I fell instantly in love with the hand embroidered textiles and silk fabrics that seemed to be overflowing from shops on every street corner. I was working in fashion at the time and had learnt hand embroidery myself as a child so I came home to New Zealand feeling very inspired.
How did your idea become a reality?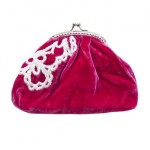 Soon after my holiday to Vietnam I moved from Dunedin to Queenstown and had my first son Hugo. When Hugo was around six months old I began missing the stimulation of working. So I decided this would be the perfect time to launch my own business using the contacts I had made with a small family of tailors in Hanoi. I started with just a handful of wallet and coin purse designs which I had handmade in Hanoi. The hand embroidered detail was out-sourced by my tailors (who sewed each purse) to traditional embroidery villages in the north of Hanoi. I started my business in the back bedroom of our home. I was lucky that my husband Luke had a full-time graphic design business that he ran from home so his support juggling my start-up business and baby was amazing. I also had some initial financial and administration support from my father and sister who had a business making silk sleeping bags, also made by the same family tailors in Hanoi. Having my husband as the breadwinner for our family as I set up the business, gathered stockists and built sales was incredibly helpful in relieving some pressures and financial worries of starting a business.
How did you get your products from the kitchen table to buyers?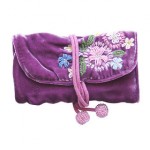 Initially I took my small range of purses and wallets (in a snappy black brief case) around design and gift stores throughout the main centres of New Zealand just prior to Christmas 2003. I made appointments by phone first and chose stores that I thought had an aesthetic that would complement my designs. I also had an order form and simple catalogue printed to give each potential store. I got a wonderful response and my first Christmas season went well. The following year I decided to expand the business further and chose to take a small space at the Gift Fair in Auckland. This was probably the best decision I could have made as potential buyers from all around the country come directly to you and you can sell them your designs without having to do a road trip around the entire country.
What was your biggest challenge?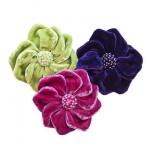 Being sued in 2005 for trade mark infringement when my label was only two years old. This was incredibly stressful for a young business but a huge learning curve. I won the right to use my own trade mark in 2007 after a very public battle. It was a very humbling experience as we received much support from people all around New Zealand.
What were your five best decisions?
To take the plunge and start my own business in a field I am hugely passionate about.
To develop a signature look and brand.
To never give up when I was sued.
To develop an online shop.
To say yes to new opportunities and collaborations.
Best tip for start-ups?
If you don't have skills in an important area, such as accounts or pricing structure, contract a business advisor to help, as keeping your margins strong will be the key to your financial success.
Greatest achievement?
Designing a collection to celebrate the Royal New Zealand Ballet's 60th Anniversary in 2013, the year I also celebrate my label's 10th anniversary!
EVENING BAG GIVEAWAY!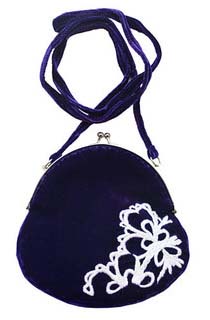 Tamsin Cooper is giving Sweet Living readers the chance to win this beautiful velvet vintage style shoulder bag in black. This bag is embellished with Tamsin's fresh young doily design, beautifully hand stitched, and with a stylish vintage clip close. The bag is available in a fabulously fresh range of colours (see more colours here).
To ENTER THE DRAW, all you have to do is visit Tamsin's website and tell us which accessory or fashion item you love best. Just post your comment below, at the bottom of this page. It's that easy!
COMPETITION CLOSES ON 7 APRIL, 2013.