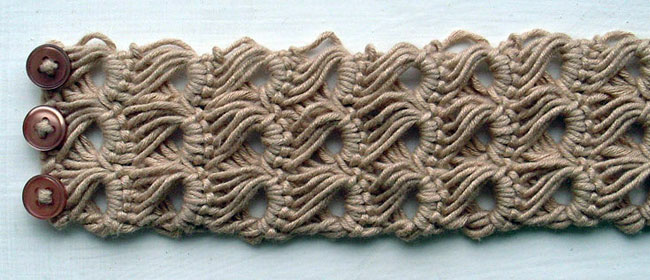 This crochet lace bracelet from Cult of Crochet is super chic. Make one for yourself or a friend.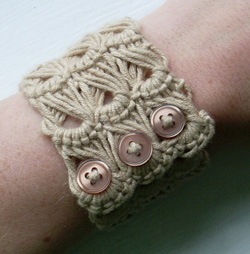 This crochet technique, termed broomstick lace, gives a delicate lacy effect. Try it in different yarn colours to match your wardrobe.
The step-by-step instructions include great photos to make it easier. But note, the instructions have been adapted to cater for left-handed crafters. Head to Cult of Crochet for these instructions. If you want the original instructions, head to Daylilies Creative.
So, no excuses – both left-handed and right-handed crafters are catered for.