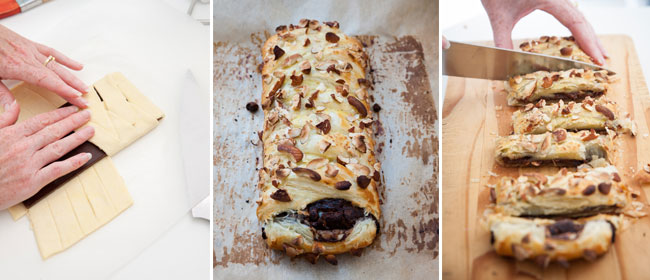 By Jane
Make Life Easy
Some days you just want a treat. Or you want to whip up something truly decadent to show off to your friends. If you're having the girls over for coffee, this braided pastry is quite the sweet treat. It uses an an entire chocolate bar, but hey – it's OK to indulge every now and then, right?
Chocolate Almond Braid
1 chocolate bar of your choice
1 sheet frozen ready-rolled puff pastry, thawed
1 egg, beaten
Whole almonds, crushed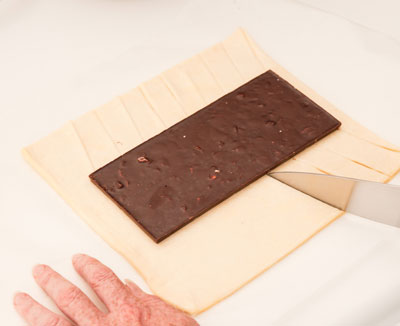 Preheat oven to 200deg C (400deg F). Lay out the puff pastry. Place the chocolate bar in the centre of the pastry and cut diagonal lines on the left and right sides of the bar, as shown.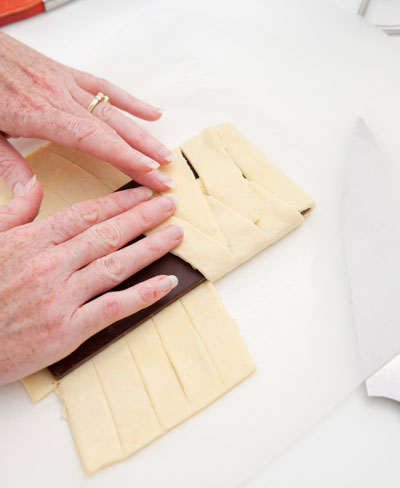 Remove the corner pieces but not the top 'flap'. Starting from the top, fold down the flap then alternate right and left, folding over the diagonal pieces until you are near the bottom. Fold the bottom flap up over and finish folding over the remaining diagonal pieces.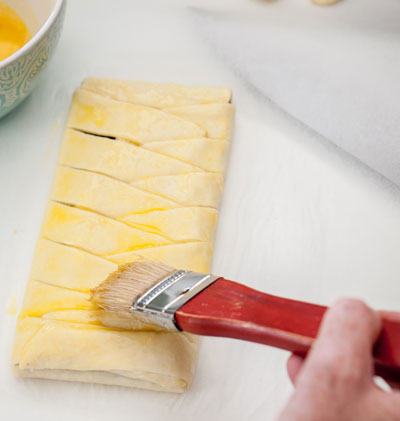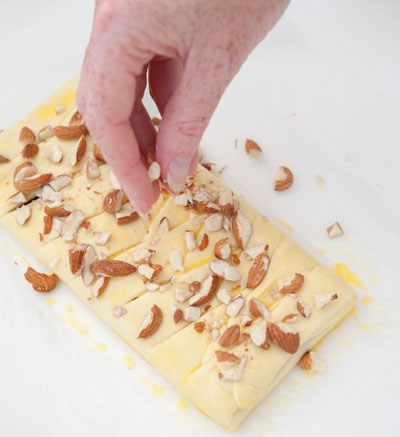 Brush the braided pastry with the beaten egg, then sprinkle over the crushed almonds.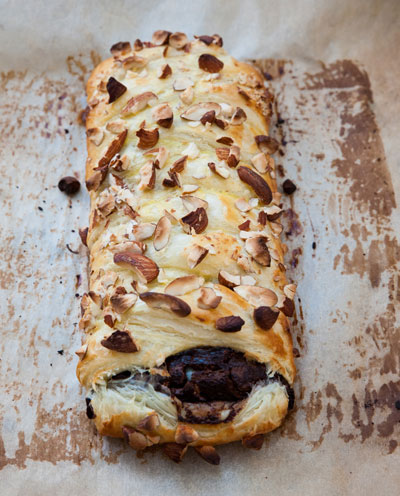 Bake in oven for 25 minutes or until golden brown.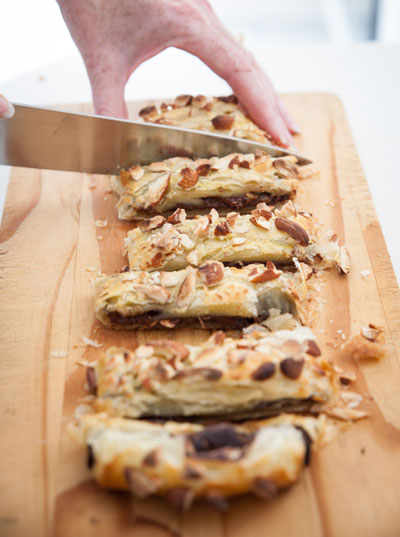 Serve still warm. Yum!