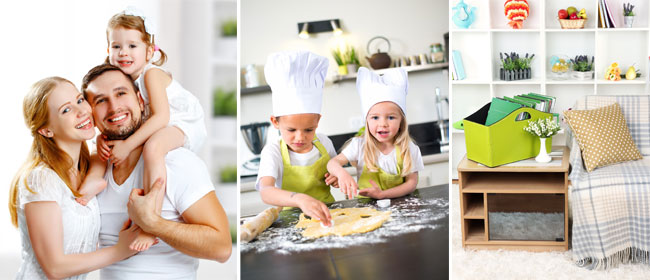 Sweet Living is a magazine to inspire and delight.
Make Life Easy
Looking for smart ideas for a better life?
Sweet Living is all about easy living, offering fresh ideas and practical solutions for everyday life. Our emphasis is on making life easy – quick and easy weeknight dinners, smart ideas for entertaining, kids' party ideas, homemade cleaning and beauty products, beautiful handmade gift DIYs, plus DIY projects for your home and garden… and more. We also have loads of free goodies for you to download – to make life easy.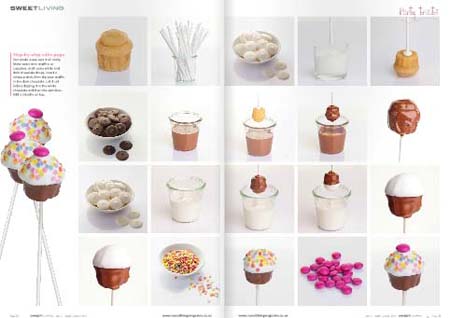 What we offer
Through our free online digital magazine, we offer:
Through our coaching programme, we offer group presentations on:
Making Life Easier
(Genius tips and tricks to organise and energise your day-to-day living.)
From home cleaning, meal-making, kids' schooling, work, and more, we'll show you how to get more done in your day without busting a gut.)
Meal-Planning for the Mum Who Hates Meal-Planning 

(Clever, simple ideas for weeknight menus.)
It's 5 o'clock – what the heck are you going to cook for dinner tonight? Our life-changing technique will help you plan your meals to save you time, energy – and your sanity.
How to Fit 7 Days' Work Into 4 – And Still Have Time Left Over For Yourself
(Growing your business as a working mum.)
How to stay productive and create organisational techniques that fit your family and your busy schedule.
Growing and Using Stevia – The Sugar Herb
How to cut down on sugar and make delicious recipes using stevia. Plus, how to grow your own. Read more about stevia here.
A presentation/talk tailored to your needs
(You tell us.)
For more information on any of these presentations, click here to contact Jane.

Through our online store, we offer:
Printable Party Packs

(Throw the best party on the block.)

 Save time and energy, and download your packs INSTANTLY. Click here to find out more.
Online Herb Workshop (Do this course in your own time.) Love herbs? Expand your herbal knowledge. Learn about herbs for culinary, medicinal and cosmetic purposes. Click here to find out more.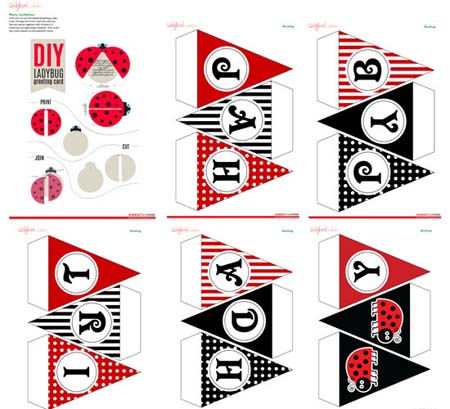 Editor Jane Wrigglesworth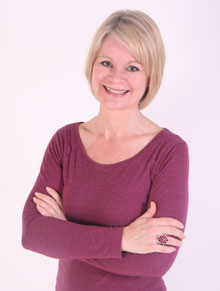 Jane knows all about life being crazy busy. Not so long ago she was working seven days a week, working to complete hers and her clients' deadlines. She was writing 12 gardening articles a month for various newspapers and magazines (and that's just the gardening ones – there were a host of others as well), plus running and maintaining her own separate media business, as well as presenting workshops and giving talks, and working for a major international publisher. On top of that, she founded and continues to edit Sweet Living magazine.
Like we say, crazy busy.
Which meant she had to make smart decisions and think up clever ideas to organise and energise her life – and get food on the table, every single night. If you've got people to feed, you've gotta feed 'em!
She came up with all sorts of genius inventions to make her life – and her family's – run smoothly. It's funny when you sit back and take a good look at things just how easy life can – and should – be, once you know what you're doing.
Join Jane on her journey to a sweeter living, and make life easy for you and yours.
Jane's Official Bio
Jane is a writer, editor and digital magazine publisher with more than 20 years' experience in the media industry. She's worked for giants such as TVNZ and Fairfax Media, as well as small businesses with giant ideas. She's written for more than 20 publications (newspapers and magazines), and has edited Weekend Gardener magazine, NZ Gardener magazine (associate editor) and TVNZ's Home and Garden web pages. She introduced extended brands (special edition magazines) to WG Publications' fold and introduced and edited the journal The Word, published by TVNZ's Captioning department for the Deaf and hearing impaired community. Currently she publishes her own online magazine, Sweet Living, runs her own media company, Plain Jane Media, works with international publisher Burda, and writes numerous columns in magazines and newspapers across the country. She also edits HerbNews, the Herb Federation of New Zealand's quarterly magazine.