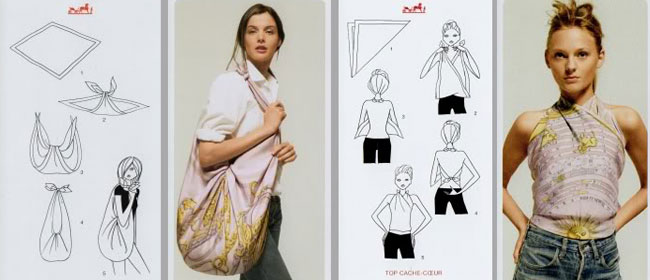 Scarves are not just useful for tying around your neck. You can tie them into bags, tops and shrugs too.
When you buy a Hermes scarf, you also get a knotting card with a fab idea for an alternative use for your purchase. Need a beautiful bag? With a couple of folds and ties, you have one! How about a gorgeous summer top? No problem. Twist, fold and tie and you're done.
Images via MaiTai's Picture Book. For more ideas for scarf tying, go to MaiTai's Picture Book.