Washi tape is a huge crafting trend right now, but it doesn't just stop at crafts. Home decorating is the latest craze. Check out these fab ideas using washi tape below. Want to know where to get your washi tape supplies from? Visit Maru Store.
Isn't this the coolest clock? And so simple! This project uses a larger type washi tape. Photo via Sincol-Mt.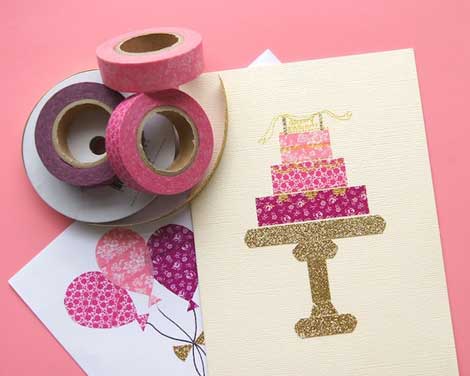 Whip up some gorgeous handmade cards in next to no time. So chic. Photo via Omiyage.

Jazz up a plain keyboard with patterned, transluscent washi tape. Photo via Maru Store.
A super fun racing circuit that will keep your youngsters busy for hours. Fantastic! Photo via Le Jardin de Juliette.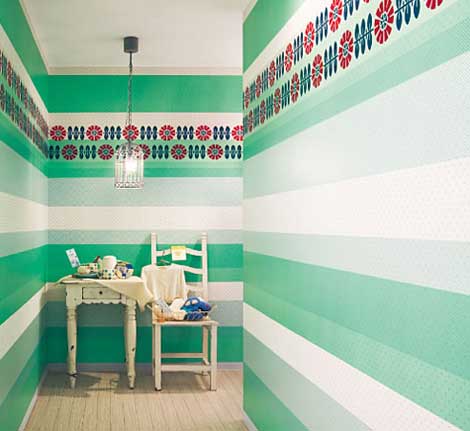 Dress up your walls with colourful, large-sized washi tape. Photo via Design Vagabond.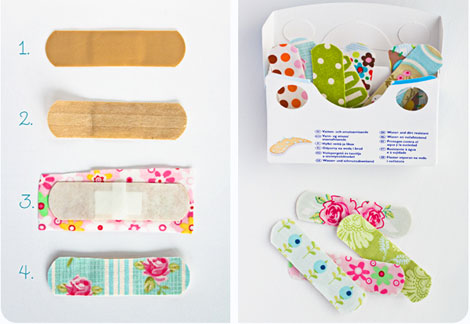 Soothe your soul, and injury, with these pretty plasters. Photo via Craft And Creativity.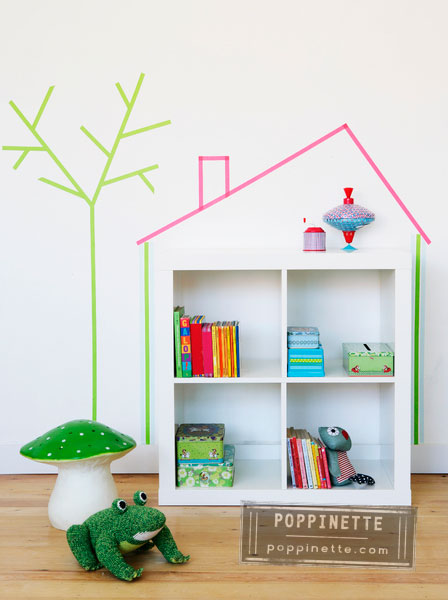 A neat way to decorate a child's room. The bookcase can also be used as a doll's house. Photo via Poppinette.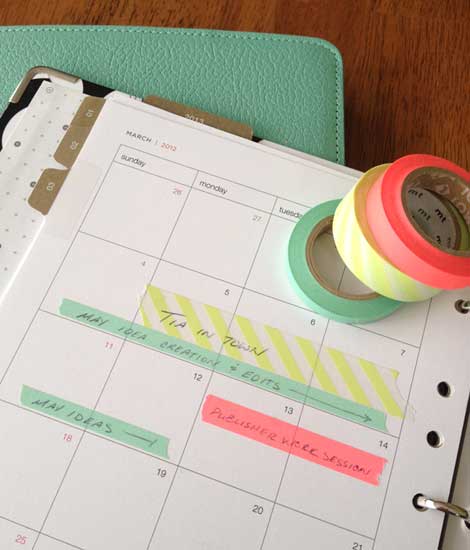 Use washi tape to highlight notable events in your diary. Photo via All Washi Tape.
Eschew the traditional bow. Try this simple but chic gift wrapping alternative. Photo via Annixen.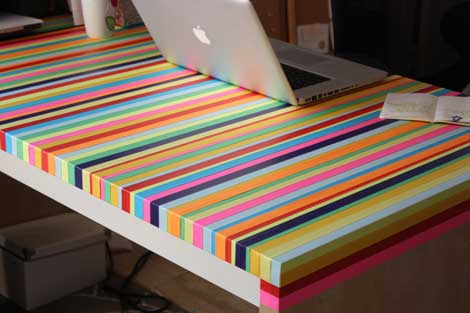 If you need a little colour in your office, try decking out your table in washi tape. Photo via Elise Blaha.