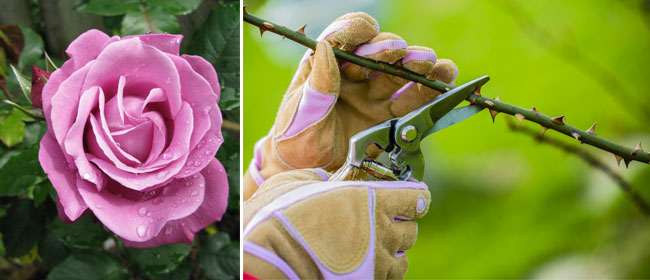 Daltons answers your gardening questions. Plus, your chance to win!
Send us your gardening question and be in the draw to win! Each month Daltons will answer one of your questions, which we'll feature here. Email your question to the address below (make sure you mention which area of the country you live in – it might be important to the answer – and if necessary include a photo) and be in the draw to win a prize pack.
The last two months' winners were: Lin Lee and Robyn Craig (February) and Taryn Morrison (March). See Lin and Taryn's questions, with their answers, below.

APRIL 2016
This month's prize: 2 x Daltons Premium Bulb packs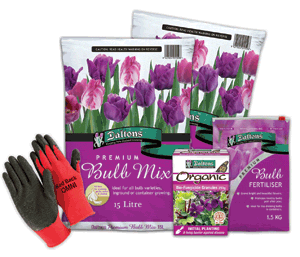 Bulbs are a gardener's delight because they are super easy to grow and don't require much maintenance. There are many types to choose from to add springtime fragrance and colour to your garden. Purchase them early in the season while there is a good selection available. Look for healthy, well-sized bulbs and avoid any that are soft, small, shrivelled or discoloured. Plant them during autumn in well-prepared, free-draining soil.
We have 2 Daltons Premium Bulb packs to give away which contain everything you need to grow gorgeous blooms. Each pack is valued at $85 and contains: 2 x Daltons Premium Bulb Mix (15L), 1 x Daltons Premium Bulb Fertiliser (1.5kg) and 1 x Daltons Organic Biofungicide granules (250g), PLUS a pair of comfortable, versatile Red Back gardening gloves from Omni Products.
To be in to win, EMAIL YOUR GARDENING QUESTION, name and glove size to: sweetliving@daltons.co.nz and put 'Daltons Premium Bulb pack' in the subject heading. Entries must be received by end of day 26 April, 2016.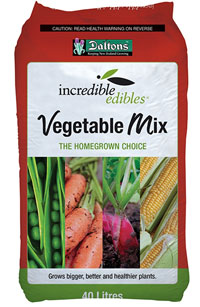 Q. My question is how the different mixes (e.g. the tomato mix) help the plant grow? Also, would they work for other plants and do they need to be changed after some time? Lin Lee
A. This is a great question as there are many different types of growing media available, which can be a little overwhelming. Modern mixes have four main functions; provide mechanical anchorage and support for plants, store and make available a supply of water, store and supply nutrients that are essential for plant growth and provide aeration for the roots.
While most mixes have similar physical properties, the amount and type of nutrients they contain varies depending on what group of plants are to be grown in the mix. For example, Daltons Seed Raising mix releases nutrients in a controlled manner to match seedling growth. For mixes like Tomato mix and Strawberry mix, extra potassium has been added for improved fruit production and these mixes have tailored fertiliser recipes to suit. However, often the nutrient requirements are similar and they can be used for other crops; for example flower crops and fruiting crops both require extra potassium so the same mixes can be used for either if needed.
Ideally it is better to use the correct potting mix for the plant you are growing. If growing in pots, a new potting or container mix is recommended in spring to help ensure maximum plant growth as the mix can break down over time. However, where ornamental plants are grown in containers long term, applications of slow release fertilisers such as Daltons Premium Tree and Shrub Fertiliser during the growing season will help ensure continuous plant growth.
Products to try: Daltons has a wide range of growing media to suit your gardening needs, visit www.daltons.co.nz to review the selections.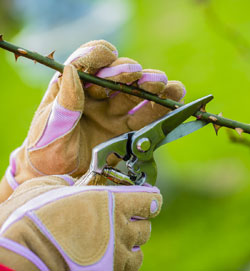 Q. I am after advice regarding when to prune roses. We live down south, just out of Dunedin. I'm never sure when the best time is, and everyone seems to have a different opinion! Taryn Morrison
A. You are right; there are many opinions on when to prune roses and it can be very confusing! However, there really is no set time. The only real guideline lies in the behaviour of your rose bush, and even this can vary from variety to variety; from bush to climbing to old-fashioned roses.
The rule of thumb for pruning roses is once all the leaves have fallen from the plant. The reason we do not prune any earlier is that with some varieties, if they are pruned while still showing some leaf and there is a warm spell immediately after pruning, the plant may well come into growth completely out of season.
While this may not appear to be a problem, this out-of-season growth will impact on the amount of spring growth and flowering at the correct time of year.
When you do prune later in the season, ensure you apply a copper spray straight after the pruning is done to avoid disease and dieback.
Products to try: Daltons Premium Rose and Flower Fertiliser, Daltons Compost, Daltons Premium Rose and Flower Bed Mix. 
For more tips and advice on roses check out our How To Guide on growing roses at www.daltons.co.nz/home-gardening/how-to-guides