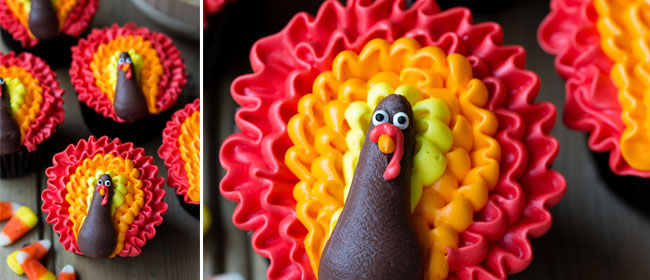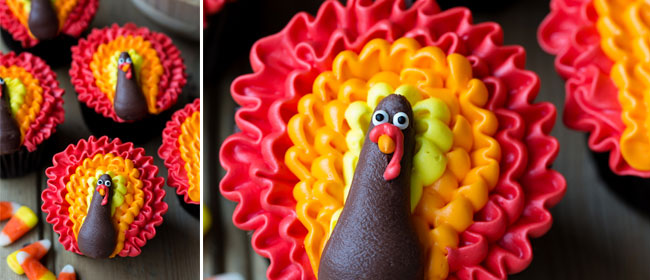 Whip up some fun cupcakes for Thanksgiving Day.
Bright, fun and whimsical, these cute cupcakes should take centre stage on Thanksgiving Day.
Bake your favourite cupcake (see our simple chocolate cupcake recipe here), then decorate with red, orange and yellow buttercream icing using an icing tip that creates frills, such as a Wilton 2D tip.
Mould the head and body out of coloured fondant. Use this simple technique for colouring white fondant.
Add eyes, a beak, a snood and wattle, and you have yourself a colourful turkey!