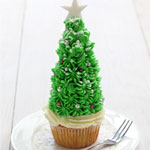 'Tis the season for Christmas trees and decorating. Get into the festive spirit with these fun cupcakes.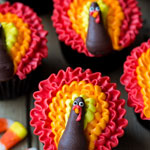 Bright, fun and whimsical, these cute cupcakes should take centre stage on Thanksgiving Day – or a farmyard party.
The New Zealand Breast Cancer Foundation (NZBCF) organised a fun and easy fundraising event for the month of May (though we reckon you can do this at any time of the year). The idea is to host a Pink Ribbon breakfast, morning tea or lunch for the cause.