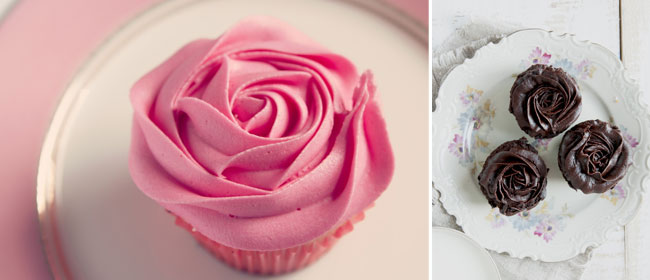 Making cupcakes? Use this easy decorating technique to produce a stunning rose design.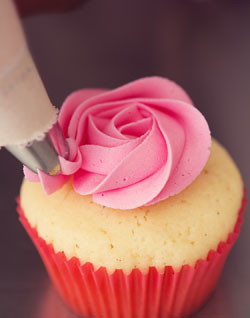 Using a Wilton 2D icing tip, or something similar, you can whip up this gorgeous rose design in next to no time.
These iced cupcakes make lovely gifts, or serve them up at afternoon tea with the girls.
Method
Simply fill a piping bag with buttercream icing (get recipe here) and, starting at the centre of the cupcake, swirl around to the outer edge, as pictured.
That's it!
Use food colouring to achieve the desired colour for your buttercream icing, or add 1/4 cup cocoa powder (subtracting the same amount in icing sugar) for a sumptuous looking (and tasting) chocolate icing.
Simple.