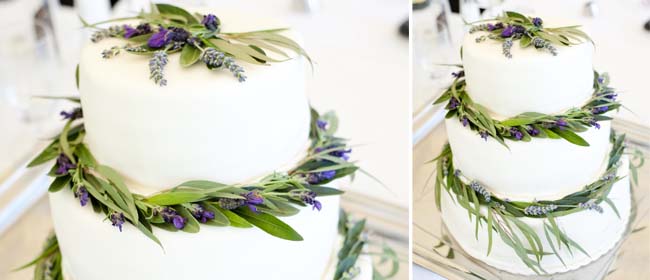 Impress friends and family with this beautiful and incredibly simple cake decoration. Be it a three-tiered cake or a single one, any cake will look a million dollars with a few flowers and foliage.
Here, we've dressed our cake with lavender flowers and eucalyptus leaves, but you can also use roses, dianthus, calendulas, borage, carnations, chrysanthemums, cornflowers, pansies – or any other pretty or brightly coloured blooms. But make sure your flowers are free of bugs before you place them on your cake!
Use florist's wire to make a ring for each layer, then using small lengths of wire, attach the flowers and foliage stems to the ring. Each new flower or foliage added to the ring should overlap the previously placed flower, hiding the wire on those stems.
For the top of the cake, simply lay down the flowers in a spiral pattern.