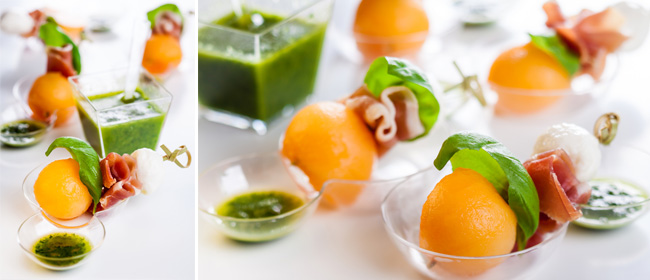 These have to be the easiest ever nibbles to make. No cooking, just assembling – then eating!
All you need is a melon baller and some fancy skewers and you can assemble them in advance, or just before you want to serve them. For each skewer use a piece of mozzarella, rolled up slices of prosciutto, a basil leaf and a melon ball.
Serve these on their own or with a basil dipping sauce.
Dipping sauce
2 cups packed basil leaves
¾ cup olive oil
1-2 garlic cloves
Salt to taste
Place basil, olive oil, garlic and salt in a blender or food processor and mix until smooth.