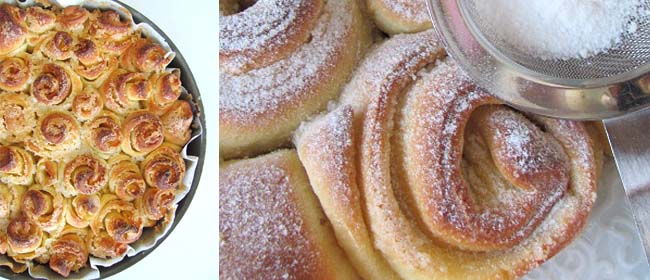 We can't get enough of Stefania this week. Check out her divine rose cake. Basically, the dough is rolled into individual 'roses' to form one big 'bouquet'. What a great treat for a guest.
Stefania says, "Turns out this sweet and crisp bouquet, flavor and smoothness that reminds me maritozzi I ate so much at the time of primary schools."
The recipe is in Italian but there is a quick translator on her site for those non-Italian speakers amongst us (or you can see the translation by Cake for Dinner in the comments below here). Yum!
Click through to Stefania's website for the recipe.