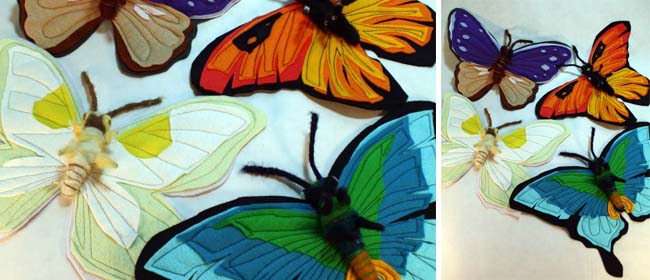 Aren't these little critters just the cutest? Made from a selection of felt, they're sewn freestyle on the sewing machine with contrasting thread. The bodies are made by wrapping wool roving around chenille stems and needle felting them in place.
The clever Heidi Boyd made them for a quilt market booth – can't you just imagine these beautiful creatures flittering about the stall?
Click through to Heidi's website for instructions on how to make them.