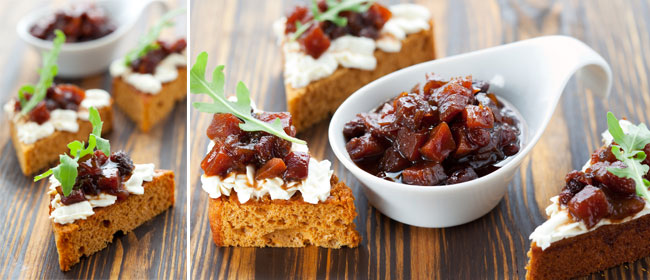 It's tasty, it's healthy and it's incredibly more-ish. Jane Wrigglesworth makes a sweet mango chutney with no sugar.
I've been growing stevia (the sugar herb) for a few years now and using the powdered leaf in many of my recipes. The compounds within the leaf are 200-300 times sweeter than sugar and have no calories.
If you can't have sugar, or you simply want to cut it out, this tasty chutney might be just right for you. It's delicious with cheese and crackers, or serve it with cold meats.
Sugar-free mango chutney
500g mango flesh
400g tomatoes, peeled and chopped (can use tinned tomatoes)
2 onions, chopped
½ cup raisins
2 cloves garlic, finely chopped
1 teaspoon finely chopped fresh ginger
1 teaspoon salt
1 tablespoon curry powder
1 tablespoon raw stevia powder (the green powder, not the white refined powder)
1 ½ cups apple cider vinegar (can use malt vinegar)
½ cup lemon juice
Mix all ingredients together in a non-aluminium bowl. Stand for 12 hours, stirring occasionally. Pour into a stainless steel saucepan and bring to the boil. Reduce the heat and simmer, uncovered, until thick (1 – 1 ½ hours). Pour into sterilised jars.