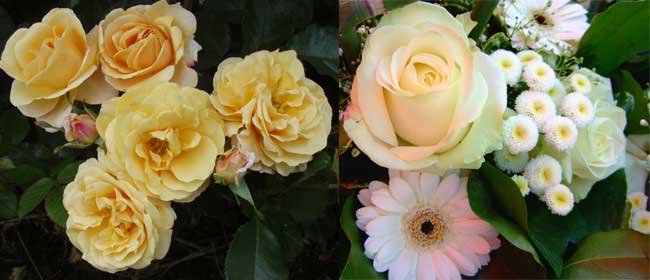 Daltons answers your gardening questions. Plus, your chance to win!
Send us your gardening question and be in the draw to win! Each month Daltons will answer one of your questions, which we'll feature here. Email your question to the address below (make sure you mention which area of the country you live in – it might be important to the answer – and if necessary include a photo) and be in the draw to win a prize pack.
Last month's winners were: Steph Milne of Palmerston North and Joy Iti of Nelson. See Steph's question, with the answer, below.

MAY 2016
This month's prize: 2 x Daltons Premium Citrus packs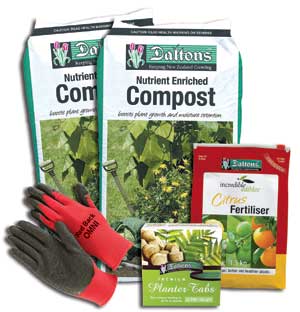 Citrus fruit are delicious, nutritious and very easy to grow. Always choose the right variety for your region, especially if you live in a colder climate as they are frost tender. Plant trees in fertile, well-drained soil in large pots or containers or in a sheltered, warm, north-facing sunny spot in the garden during late autumn/early winter. Apply Daltons Incredible edibles® Citrus Fertiliser every 4-6 weeks during October through to Christmas, recommencing again in February until mid-April.
We have 2 x Daltons Premium Citrus packs to give away, which contain everything you need to grow healthy, juicy fruit. Each pack is valued at $70 and contains: 2 x Daltons Nutrient Enriched Compost (40L), 1 x Daltons Incredible edibles® Citrus Fertiliser (1.5kg) and 1 x Daltons Premium Planter Tabs (250g) PLUS a pair of comfortable, versatile Red Back gardening gloves from Omni Products.
To be in to win, EMAIL YOUR GARDENING QUESTION, name and glove size to: sweetliving@daltons.co.nz and put 'Daltons Premium Citrus pack' in the subject heading. Entries must be received by end of day 29 May, 2016.

Q. Some of my roses have suffered over the past with rose mosaic. This year I've increased the amount of times they've been fed and some of them have improved. However, some nearby shrubs are also showing similar symptoms. Is it possible for the rose mosaic virus to spread to plants other than roses and if so, how do I treat them? Steph Milne

A. It would be very surprising if your roses were infected with the mosaic virus. However, if you are absolutely certain that this is the problem, it would be best to remove the infected plants immediately and burn them.

Alternatively, it is possible that your roses could be suffering from a nutrient deficiency or a severe outbreak of thrips (which rapidly spreads to surrounding plants). The symptoms of both these possibilities can actually be rather similar to the mosaic virus.
Ensure high standards of garden hygiene in you rose garden, especially in autumn. Remove all fallen leaves and carefully inspect the plant when you are carrying out winter pruning. Apply a strong winter spray of either lime sulphur or copper oxychloride to ensure there is no carryover of any fungal diseases into the new growing season.
In spring (around early October), apply Daltons Premium Rose Fertiliser and then repeat at six weekly intervals until mid December.
Hopefully the roses and nearby plants (feed them with Daltons Premium Goldcote Landscape and Garden Fertiliser) will be a lot healthier than during the past growing season.
For more tips and advice on roses check out our How To Guide on growing roses at www.daltons.co.nz/home-gardening/how-to-guides