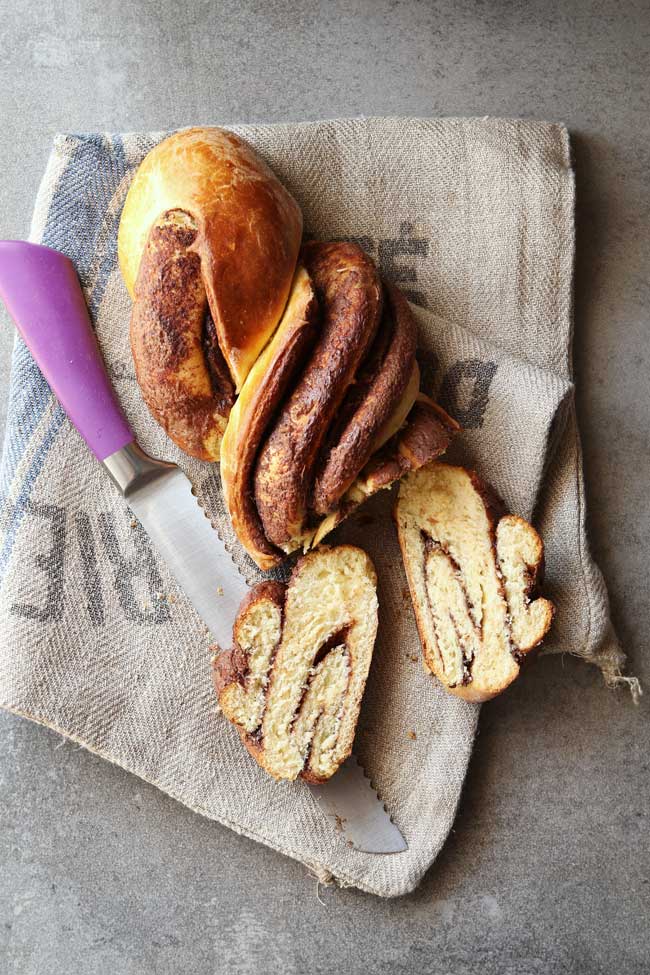 Impress your guests with these beautiful looking sweet breads.
This recipe uses a bread machine to make the dough. If you wish, you can make one larger brioche instead of two smaller ones. Delicious served warm.
Ingredients
30ml milk
2 eggs
50g butter, melted
225g high grade flour 
1 tablespoon (15ml) caster sugar
½ teaspoon salt
1 ½ teaspoons instant dry yeast
Hazelnut spread
1 egg yolk, to glaze
1 tablespoon (15ml) milk, to glaze
Method
1. Pour the milk, eggs and melted butter into the bread machine pan. If the instructions for your bread machine specify that the dry ingredients are to be placed in the pan first, simply reverse the order in which you add the liquid and dry ingredients. 
2. Add the flour, ensuring that it covers the liquid. Add the salt and sugar, placing them in separate corners of the bread pan. Make a small indent in the centre of the flour and add the yeast. 
3. Set the bread machine to the dough setting and press start. 
4. When the dough cycle has finished, remove from the machine and place on a floured surface. Knock it back (punch it down) gently. Divide into two pieces.
5. Roll each piece of dough into rectangles roughly 25cm x 30cm. Spread generously with hazelnut spread, leaving a border of about 1cm around the edges.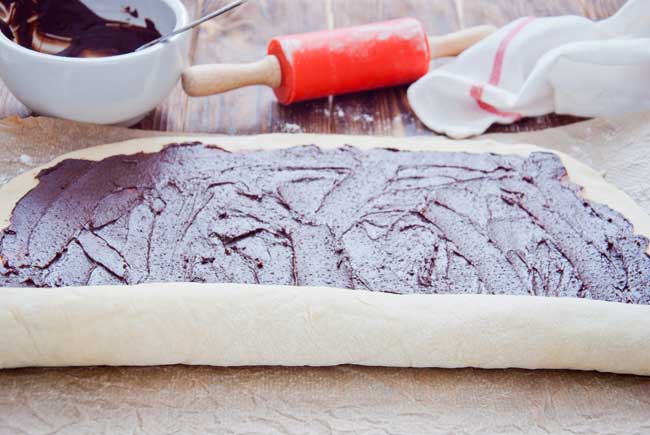 6. Starting on the longer sides, roll the dough tightly into a log. Cut each log in half lengthwise (see below), then, taking the two pieces, braid together. Repeat for the other log. Place the two braided brioches on a lined baking tray, cover with a tea towel, and leave in a warm place for 45 minutes to rise.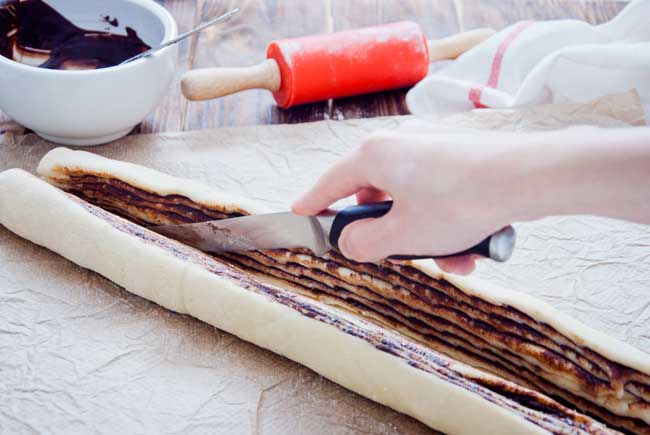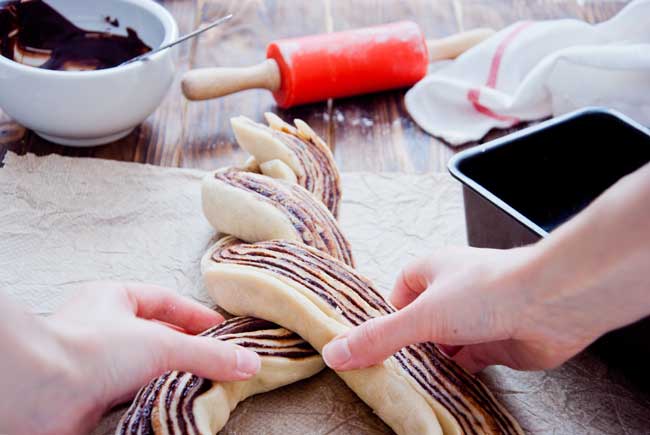 7. Preheat your oven to 210degC. Make the glaze by mixing the egg yolk and milk together. Brush the mixture over the braided rolls.
8. Bake for 12-15 minutes, or until the brioches are golden. Watch that they don't burn on top. Transfer them to a wire rack to cool, or eat warm.