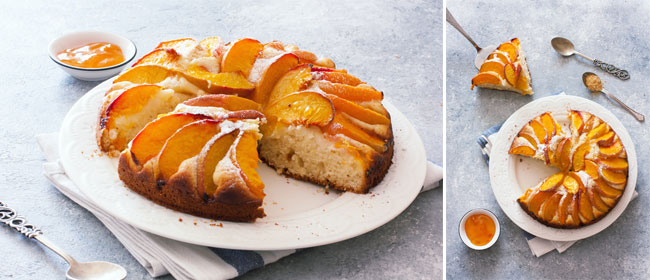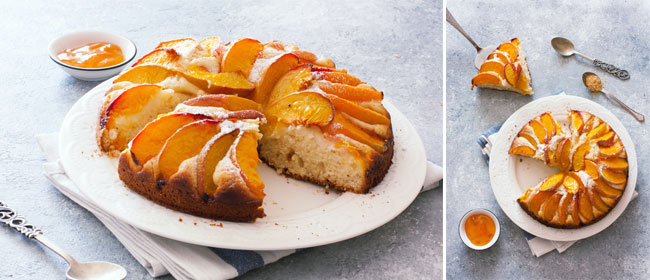 This peachy cake is lovely and light and makes a delicious pudding served with whipped cream, ice cream or Greek yoghurt.
If using tinned peaches, make sure you drain the peaches well, before use.
Ingredients:
410g tin sliced peaches, or sliced fresh peaches
60g butter, softened
1/3 cup caster sugar
1 egg
1 cup self-raising flour
1/2 cup milk
1 tablespoon icing (confectioner's) sugar
1 teaspoon cinnamon
Cream, ice cream or Greek yoghurt, to serve
Method:
Drain the peaches while making the cake batter.
Preheat oven to 180deg C (350deg F). Grease a 22cm cake tin.
Beat butter and sugar with an electric beater until light and fluffy. Add egg and beat well.
Add half the flour and half the milk, and combine. Add remaining flour and milk and mix together.
Pour batter into prepared cake tin. Place peach slices on top and push lightly into the batter. Bake in oven for 1 hour or until cake is cooked through.
Sprinkle with icing sugar and cinnamon while still warm. Serve warm.
SaveSave