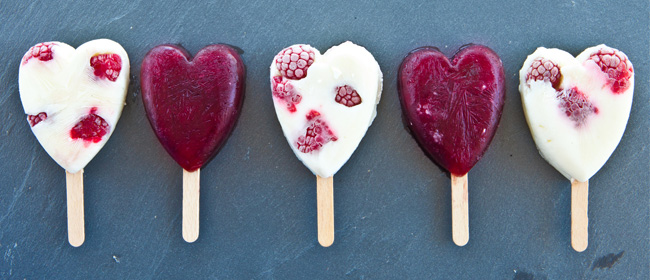 These ice blocks are just the thing for school holidays or hot summer days.
We used an ice cream maker for these creamy popsicles, but if you don't have one, don't worry. You can freeze the mixture then whizz it a couple of times in a blender or food processor to break up the ice particles before freezing it again. However, an ice cream maker is very easy and less time-consuming.
Raspberry and coconut popsicles
400ml coconut cream
1 cup plain, unsweetened yoghurt
1 cup cream
3 tablespoons honey
2 teaspoons vanilla
Sugar-free raspberry jam (or whole raspberries)
1. Pour all ingredients into a large mixing bowl, whisk until well combined, then pour into an ice cream maker and use as per manufacturer's instructions.
2. Once the ice cream is ready, swirl in your sugar-free raspberry jam or whole raspberries then poor into popsicle moulds to freeze.