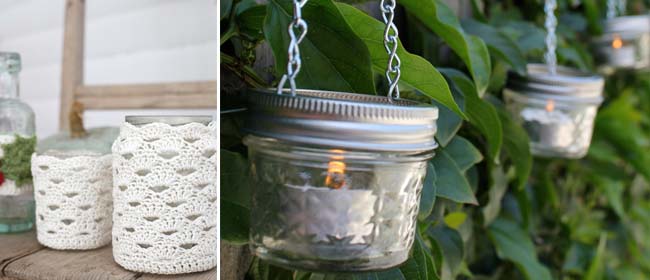 Whilst hunting for lantern ideas recently, we came across these two great projects. They both complement one another extremely well, we reckon, and would certainly add a sense of romance and chic style to house or garden.
The hanging lanterns were created by Jennifer, who has included a very clear and precise tutorial on her website Jennifer's Mentionables.
For a different but equally gorgeous look, try the crocheted jar cosies designed by Emma and which feature on her website Lulu Loves. Such a modern, chic look. We love it!
We also love the idea that you can adjust both tutorials to suit different sized jars to add an eclectic style and different feel to your setting.