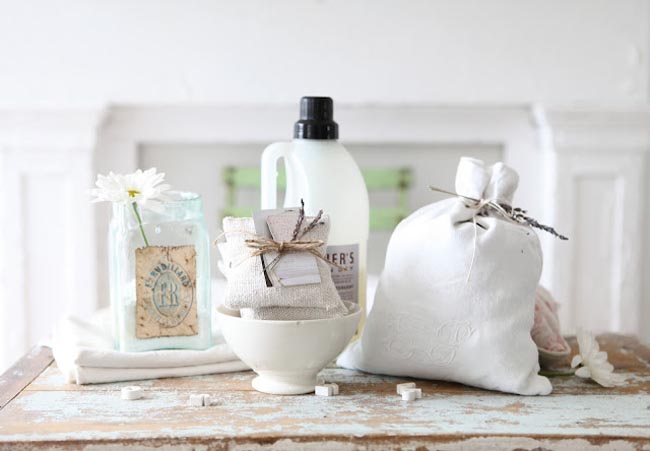 We love the idea of making lavender sachets as gifts. These gorgeous crafts, from Dreamy Whites, are so simple to make yet they look and smell divine.
Maria throws her lavender sachets in the dryer with her linens and I bet they come out smelling beautiful. But if you don't have a dryer you could tuck a pillow or sachet in amongst your sheets in the linen cupboard instead.
All you need to make your own sachets or pillows is a selection of fabrics and dried lavender. Sew some simple square pouches and fill with lavender.
Click here for simple instructions on how to dry your own lavender flowers. Click here for lavender growing tips.