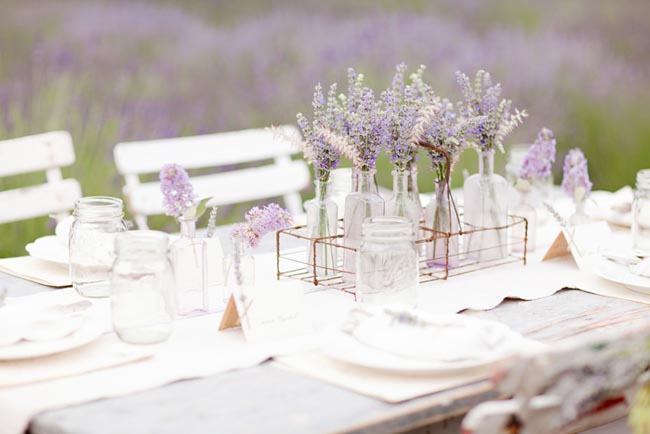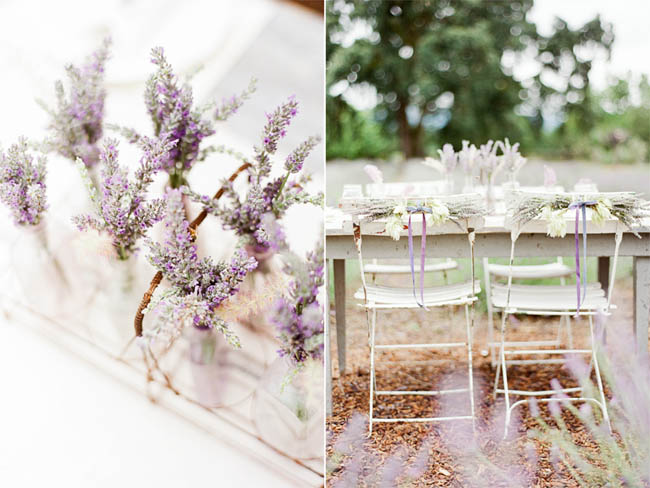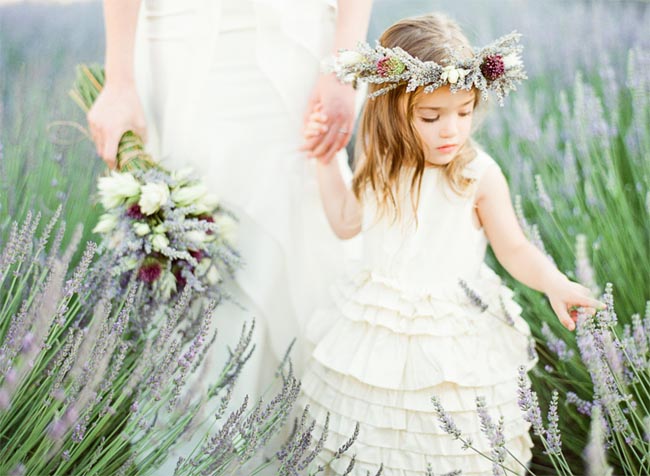 Are these not THE most beautiful images ever? Fields of lavender and pretty flower girls with lavender head wreaths, by the very talented KT.
Lavender likes a gritty, sandy loam. If your soil is clay-based, grow on mounds to provide good drainage. Lavender also likes lime soils, so add lime to your patch before planting. A little bit of blood and bone can be added to the soil in spring and again after flowering. Young plants will grow quite happily without added fertiliser, but older plants tend to become straggly and look poorly after a while with no nutrients.
While most lavenders will tolerate humidity, Lavandula angustifolia and Lavandula x intermedia cultivars tend to attract more pests and diseases when grown under these situations. In humid areas, space plants well apart to provide plenty of air circulation around them, and make sure drainage is good.
Lavandula stoechas, Lavandula angustifolia and Lavandula x intermedia should be pruned each year by one-third to one-half. Don't prune any more than this or they may not survive. The former is best pruned in early to mid-autumn, the latter two after flowering or in autumn.
These divine images come from the super talented KT. Go check out more of her lovely photos.
Related posts: