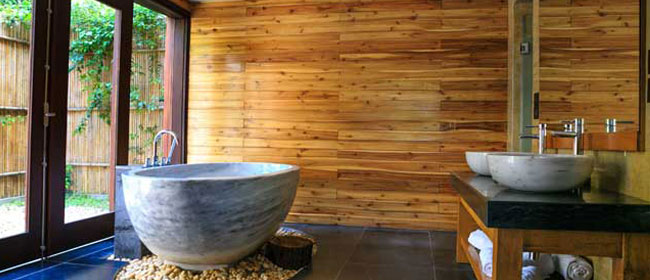 The sustainability movement has taken root in New Zealand, and a recent study has shown that 4 out of 10 individuals are highly committed to living a green lifestyle. Not only is vegetarianism and veganism on the rise amongst millions of Kiwis, but consumers are also paying more attention to their buying habits, and are opting to buy items from green brands. The growing level of concern for the environment has also resulted in a change in homeowners' habits and tastes as green interior design becomes increasingly popular in the country. If you're looking to revitalise your living space this year, consider these sustainable decorating ideas for your home.
Use reclaimed wood
Remodelling or adding extensions to your home takes some time, effort, and a certain level of expertise, which is why having it done by a professional is a must to ensure good results. By renovating, you can increase the value of your home while adding functionality and style. It's essential to use the best materials for your home upgrade, but keep in mind that you don't need to use brand new building materials to have a successful renovation. Instead of using new wood or lumber, you can use reclaimed wood, which is more sustainable as it omits the need to cut down or process trees to make building material. Moreover, it's a highly versatile material, as reclaimed wood can be used to make room partitions, floors, built-ins and furniture.

Go vintage
Instead of buying new furniture, scour the nearest thrift shops or flea markets for vintage finds that will give your home a unique vibe. Be on the lookout for interesting art pieces, furniture, ornate rugs and light fixtures. As most of these items will be available at wallet-friendly prices, it's important not to get carried away when shopping as it'll be a waste if some of your finds don't fit in with the rest of your home decor. Make sure to list down the things that you need before leaving home, and try to stick to the list as much as possible to prevent unnecessary spending.
Choose a classic design
You may be tempted to go with the latest trends while renovating your home, but doing so can make your house look and feel dated after a couple of years. This may prompt you to think about renovating again, but remodelling too often can put a strain on your resources and the environment. Instead of choosing to go with what's trendy, pick a classic design scheme that can be easily updated with minimal changes. For instance, having an open floor plan layout is more versatile and timeless compared to a house that has closed off or separated areas. Paint your interiors instead of using wallpaper, and stick with a neutral colour scheme, as it's easy to spice it up with pops of colour here and there.
You can create a beautiful living space without harming the environment. Try these tips to upgrade the look of your home while living a cost-effective and sustainable lifestyle.