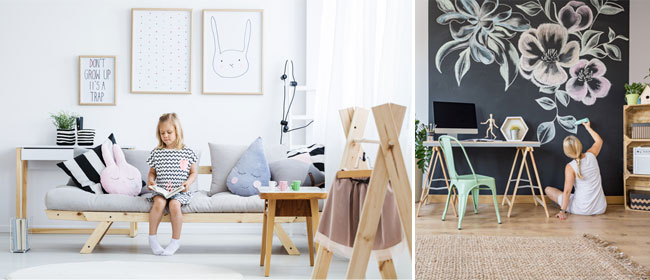 A little inspiration goes a long way. Check out our designer ideas to spark your DIY creativity.
Want to update a tired room? Pinpoint which colours inspire or soothe you the most, then use them to transform a dull room.
A fresh lease on life could be as simple as switching out your curtains or cushions. Install new curtains or blinds for a quick revamp, choosing vibrant new hues or patterns. Whether you would like the clean lines of roll-up blinds, the crispness of horizontal blinds or the plush comfort of curtains, window treatments are easy to come by and quick to install. Usually all that's required is a drill and measuring tape, and instructions are typically included in the packaging. Complement your new window treatment with some cushions, a rug or fun lamp shade.
Here's a fun way to keep the kids occupied. Paint a wall with blackboard paint and let their inner artist emerge. Blackboard paints come in various hues, such as black, blue, green and pink. For double action, paint a base coat of Resene Magnetic Magic beneath the blackboard paint to create a magnetic blackboard.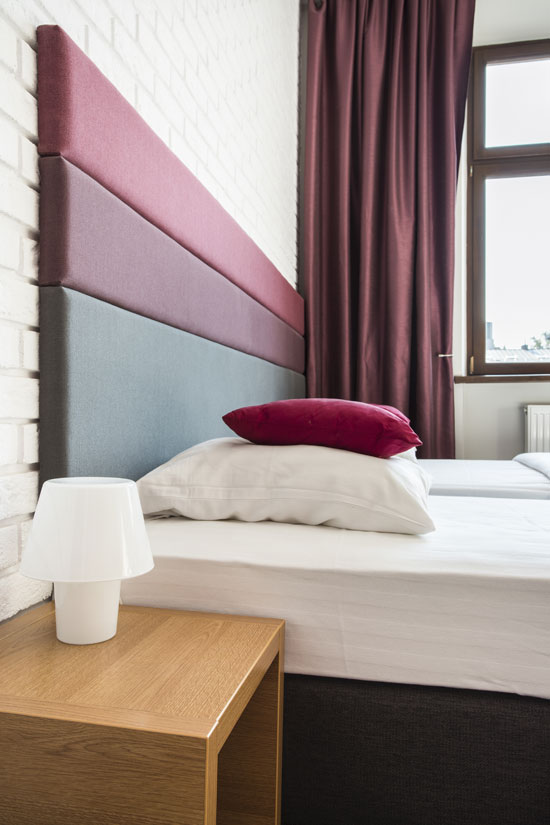 Make your own headboard by covering three wooden boards with fabric of your choice. Choose three complementary colours.
Cover the front of each board with foam. Stretch the fabric over the foam to the back of the board, and staple the fabric to the board with a staple gun. Make sure you pull the fabric tight to eliminate any creases.
Once your three boards are covered, screw three long, narrow wooden support pieces to the back of the headboard to join the three boards together. The three supports can either be long enough to reach the ground (to act as legs) or stop at the base of your bed if there is something to screw the supports into.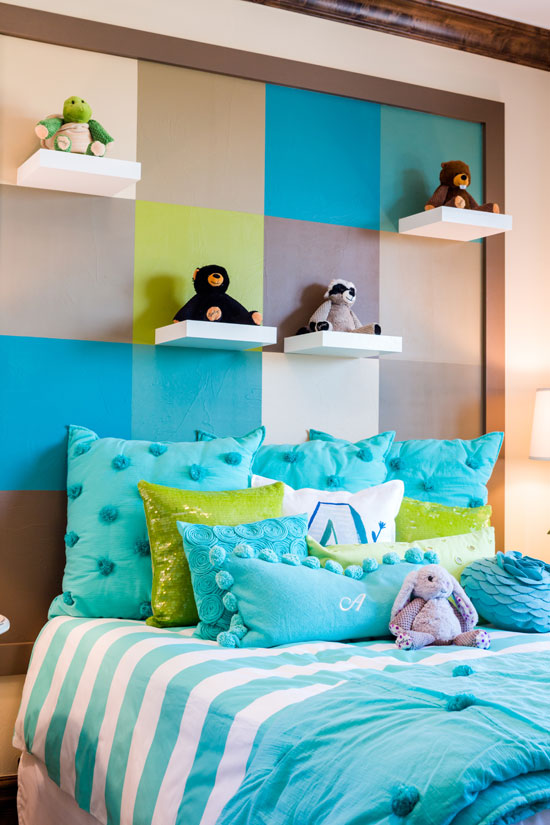 This brightly painted room is super fun for a child's bedroom. Use two bright colours (your child's favourites) plus two or three neutral ones to tie them all in. Use masking tape when painting to keep the lines straight. A wooden frame around the painted area provides a neat finish.
Floating shelves add extra interest to the room, and the colours of the bed's decor complement the wall as well.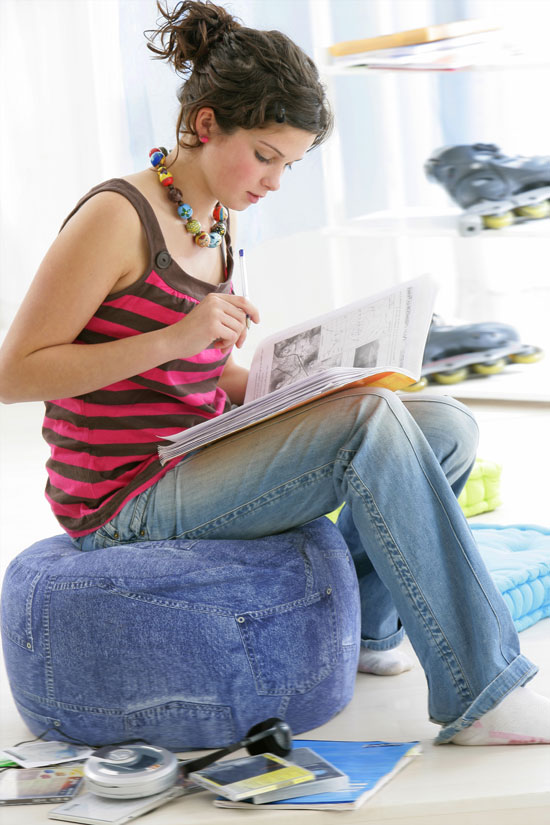 Denim colours or actual denim is a great option for kids' rooms. Use it for curtains or 'rugs', beanbags or floor chairs.
This ottoman has been made out of old jean material. Cut up your old jeans, stitch them together to form one large piece of fabric, then use it to make a beanbag or ottoman.
SaveSave