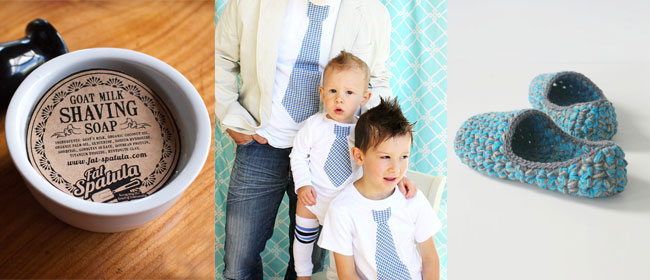 Check out our sensational gift guide for blokes – and find the perfect gift for Father's Day, a birthday, Valentine's Day… or just because.
Struggling to find the perfect gift for the man in your life? Check out our awesome gift guide below. Truth is, we wouldn't mind one or two of these gifts ourselves. We reckon they are downright fun, useful and thoughtful – be it for your father, grandfather, uncle, brother, boyfriend … or the hubby.

Engram Clothing. Is your bloke a Star Wars fan? Then check out these fabulous T-shirts over at their Etsy shop. Using high-quality inks, the designs are all hand screen printed onto American Apparel clothing. Aren't they fun? There are a range of prints and colours to choose from (even pink for the girls). Click here to shop.

Leather journals or sketchbooks from In Blue Handmade. Pick out a journal design (there are 3000+ images to choose from) and have it customised for your man. Up to 10 words can be added in American Typewriter font (the letters are hand-stamped individually with In Blue's in-studio letter set). A fantastic gift. Click here to shop.

Sunflair Portable Solar Oven. This is an amazing oven that makes use of the sun to cook or dehydrate your food. It's perfect for boats, at the beach or bach, or on camping trips. It can be used in areas that have fire bans so you can still enjoy cooking in the great outdoors. For a 10% discount use the code SLGIFT at the checkout – Click here to shop.

Fat Spatula. This is a must site to visit for gifts with a touch of comical humour. Some fabulous gift ideas include pillow-fighting cushions, an "Emergency Bucket-O-Porridge Kit", goat's milk shaving soap with pure badger hair brush, and some great journals that will make you and your man laugh. Click here to shop.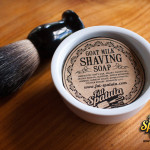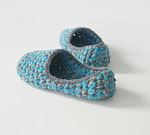 White Noise Maker – men's house slippers. These cosy crocheted slippers are entirely handmade with an original pattern designed by White Noise Maker. Each item is specially made to order, providing a personal touch for someone special (not just for the guys, either!) Click here to shop.

Here's a great gift idea for dad – and the kids – from Chic Couture Boutique. These are guaranteed to elicit the 'awhh' factor wherever they go. We reckon that even a little girl would be happy to wear a T-Shirt that matches her dad's. These come in sets, any size and any tie. Click here to shop.

We love the look of these handcrafted products from Tmbr, which are made with a variety of different woods, including cherry wood, walnut and bamboo. Tmbr has a wonderful range of handcrafted wooden sunglasses, custom wood iPhone 4 & 5 cases, 5C wood cases, wood Samsung Galaxy cases, and wood iPad and iPad Mini cases. Click here to shop.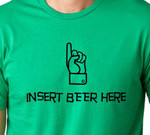 Think Out Loud Apparel – silk screen printing on the softest cotton shirts! Here are some fun T-shirt ideas, from the witty to sarcastic, politically and environmentally aware, to holiday tee's… and lots more. For the bloke in your life that likes to laugh – and think – out loud. Click here to shop.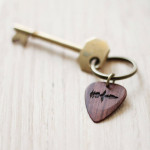 Newton and the Apple has created this wonderful and unique gift ideal for any music lover. It's a personalised wooden guitar plectrum keyring! The pick can be used with an acoustic or electric guitar, and you can even record your own message onto it – or a piece of music. Click here to shop.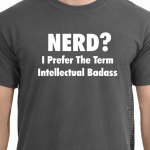 Signature Shirts. There are fun slogans galore at Signature Shirts, but they are not just for T-Shirts. They also have sweatshirts, hoodies, burnout tank tops, pullovers, workout fitness apparel and fashion apparel. There are heaps to choose from, in all colours and sizes, also for the gals. Click here to shop.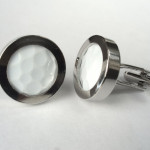 Bits and Badges can create wonderful cufflinks for your sport-loving man. These golf ball cufflinks are a great example of what they can create for you. Handcrafted from a real golf ball to produce unique and unusual cufflinks. The cufflinks are 19mm in diameter and weigh 9g. Other balls used to create cufflinks include tennis balls, basket balls and footballs. Click here to shop.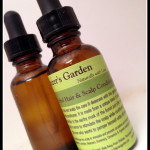 Men's Hair and Scalp Herbal Conditioning Treatment from Beazers Garden. Give his hair and scalp the care it deserves with this gentle all-natural conditioning oil. A unique blend of essential oils that gives it a scent similar to the earthy musk of the forest just after a rainfall. A little goes a long way as it works to stimulate the scalp while conditioning the hair. It is ideal for the man who wants to pamper himself while still feeling "manly". Click here to shop.

Beazers Garden after shave splash. For the man with refined tastes, this custom-made herbal after shave splash will make a welcome addition to his morning shaving ritual. Not only will it soothe and refresh his skin after a shave, but it will keep his skin moisturised all day long. It features a blend of healing essential oils, including lavender. It is also infused with fresh herbs, like yarrow. It also contains aromatherapy properties that work to solve problems like soothing a migraine or alleviating stress, to name only a few. Click here to shop.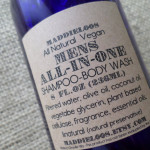 Maddieloos has created this all-natural vegan men's all-in-one body wash shampoo. Treat your man to some wonderful natural products. Available scented or unscented, using all natural vegan ingredients. There are also lotions, perfumes and pet products available.  Click here to shop.


A cold press coffee maker from Mik Knits. A reusable coffee filter that allows you to make coffee using the cold-brewed coffee method. Cold brewing creates a less bitter, less acidic brew and can be enjoyed either hot or cold. For the man who loves his coffee. Click here to shop.

Engraved rolling pins for the man who loves to bake. These rolling pins can be engraved with a personal design or words of your choice, or choose from the many patterns available. Great for homemade cookies, for decorating pastry and for cake decorating. Click here to shop.

Wrench wall hook from Alacart Creations. We like this, and we think a home handyman might like it too. It's 20cm long, and just the ticket to hang up your keys indoors. Or pop it in the garage, workshop or man cave. Click here to shop.
Click here to shop.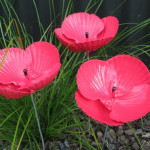 Poppies for the garden. Gardeners may enjoy these bright-coloured poppies made from scallop shells. They come in various colours, including coral, red, ladybird (red with black spots), orange, lemon and purple, although different coloured poppies can be made to order. Use them as garden stakes, or garden art. Click here to shop.