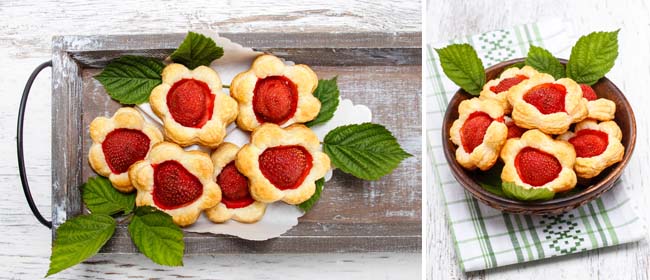 These tarts couldn't be easier, and they're a great go-to recipe when guests turn up unexpectedly. Use strawberries from your own garden – or substitute with other fresh fruit.
Ingredients:
2 sheets of ready-rolled puff pastry
Strawberry jam
Fresh strawberries, hulled and cut in half
Method:
1. Preheat oven to 220 degrees C.
2. Place pastry sheets on cutting board and, using a cookie cutter, cut out several flower shapes. Line greased muffin tins with pastry.
3. Place a dollop of strawberry jam at the bottom of each pastry cup, then position a halved strawberry on top.
4. Bake for 10-12 minutes, or until golden.