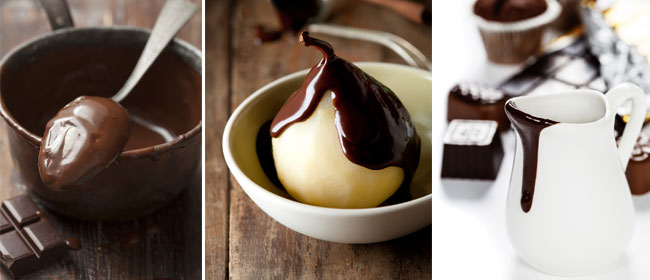 Need a dessert in a hurry? Make this quick and easy, and delicious, chocolate sauce.
There is no need to slave for hours over a hot stove to make this dessert. With just a few ingredients – and a few spare minutes – you can make a tasty topping for just about anything.
Ingredients
200g chocolate
15g butter
50ml drinking chocolate (made with milk and drinking chocolate powder)
1 tablespoon creme de cacao (or your favourite liqueur)
Method
Place chocolate, butter and drinking chocolate in a saucepan and melt over a gentle heat. Remove from heat and mix in liqueur. That's it!
Pour over fruit, pancakes, waffles – or anything that takes your fancy.