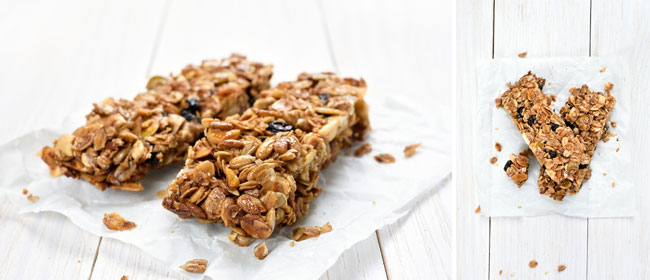 By Jane
Make Life Easy
I'm a bit of an oat-bar fanatic, but hunting out all the ingredients can be tedious. So I cheated somewhat, and took some ready-made breakfast muesli and mixed it with three other ingredients – sugar (you could use honey or maple syrup if you wanted, I guess), coconut and butter.
It's delicious. In fact, I made it four times in one week (I had to get the ingredient measurements right) and ate the lot. Well, with a little bit of help from family and friends.
Easiest Ever Muesli Bars
Depending on the muesli mix you use, you may need to add a little more butter, as the consistency of the mix may absorb more butter than the muesli I used.
130g (4.5 oz) butter
2/3 cup white sugar
2 cups unsweetened, untoasted muesli (I used Homebrand)
1 cup coconut
Preheat oven to 180deg C (350deg F). Line a 28cm x 18cm (11 in x 7 in) lamington pan with baking paper.
In a large saucepan, melt butter and sugar over a low heat until sugar is melted. Add muesli and coconut and mix thoroughly.
Press mixture firmly into lamington pan and bake in oven for 15 minutes, or until lightly golden.