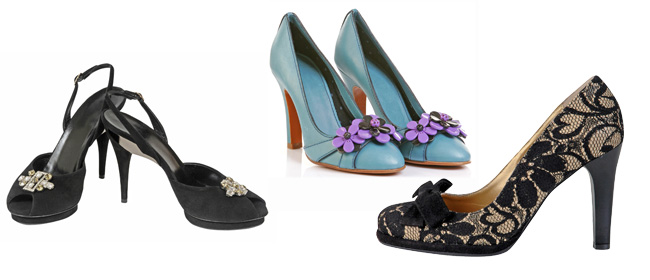 Want to glam up your appearance? Shoe clips are an affordable way to make ordinary shoes look extraordinary.
Create your own shoe adornments by attaching jewellery, ribbons, bows or silk flowers to metal clips. A collection of shoe clips can change the look of your footwear to suit your mood or the occasion.
Old clip-on earrings can be used as well. Dig out the sparkly ones – or pick up some from thrift stores – and simply clip them onto your shoes.
DIY shoe clips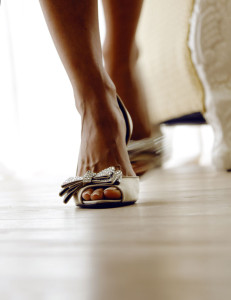 Materials
Ribbon of your choice
Scissors
Hot glue gun
2 small pieces of felt
Ruler
Shoe clips (or old clip-on earrings)
1. Cut your ribbon to the following lengths:
2 x 20cm (8 inch) lengths
2 x 17cm (7 inch) lengths
2 x 14cm (5 ½ inch) lengths
2. Glue the ends of each 20cm strip together, each 17cm strip together and each 14cm strip together to form 3 loops.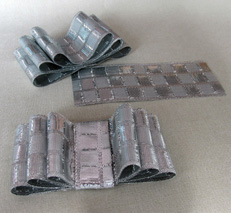 3. Put a small dot of glue on the inside centre of each loop and press down.
4. Stack the loops on top of one another, with the smallest loop at the top. Apply a small dot of glue in between each layer and press down.
5. Cut 2 more pieces of ribbon to fit around the centre of your bow. The length will depend on the width of ribbon you have used. If using a wide ribbon, fold the ribbon in half lengthways to make it narrower. We cut 2 x 11cm (4 ½ inch) lengths for our middle. Our ribbon, unfolded, measured 4cm (1 ½ inches) wide.
6. Glue the middle strip in place. You can leave your bow as is, or glue on some bling!
7. Turn the bow over and glue a small piece of felt to the back centre. Glue the shoe clip onto this.