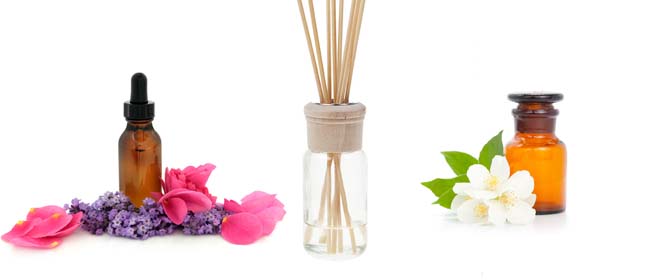 Reed diffusers are a great way to freshen up homes and office spaces, but they can be pricy. Here's how to make your own natural air freshener with just a few ingredients.
You need:
1/2 cup carrier oil (such as grapeseed, sweet almond or cold-pressed olive oil)
10 drops of your choice of essential oil
Glass bottle
Bamboo skewers
Reuse an old diffuser bottle, or find a suitable glass container with a narrow neck and of a height where the sticks are twice as tall as the container. Use new reed sticks (or bamboo sticks) as old ones may become over-saturated with oil and lose their effectiveness.
To make:
Pour carrier oil into your container. Add essential oil and stir. Add bamboo skewers and leave for an hour. After an hour flip the reeds over so the saturated ends are exposed. Then flip the skewers every day or every second day.