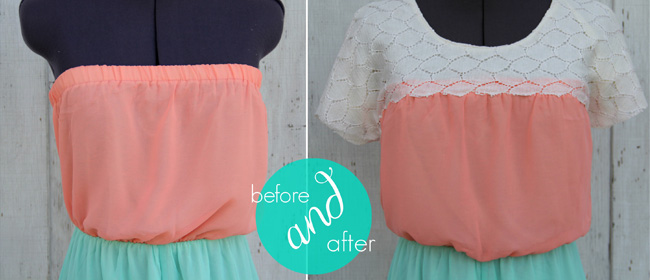 The very clever Kristina Clemens, from Kristina J, shows us how to make a strapless dress modest.
A well-appointed bodice overlay onto a strapless dress creates a look so stunning and unexpected it speaks for itself. Clean-cut, but not too boring. Understated, but more sophisticated. (Admit it: sometimes a cardigan over a dress is just too easy!)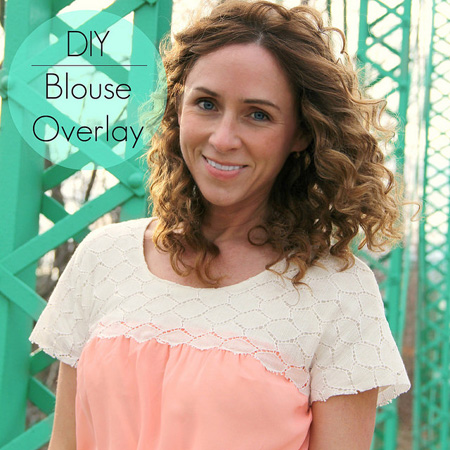 Chic Girl's Tip |  Texture and pattern can make or break a project. Using a cream knit fabric would have been serviceable but less interesting. A fancy, bridal lace would have clashed with the playful vibe of the dress. This woven lace is tone-on-tone with the cream in the dress while the diamond shapes imitate the chevron colour pattern. A perfect match.
What You Need
–Strapless Dress
–1 yard fabric (same for lining if needed)
–7 inch zipper
–Blouse to use as pattern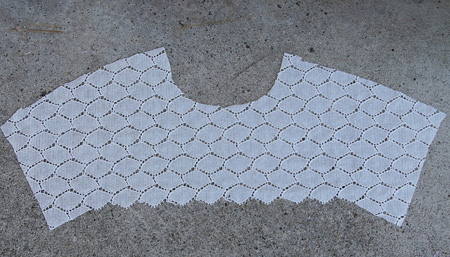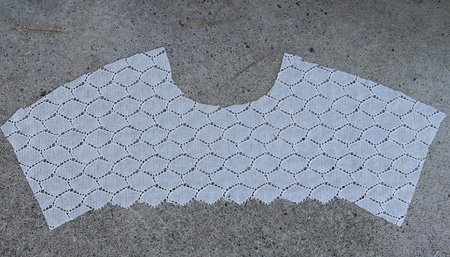 1. Trace a blouse and sleeves in one piece to create the blouse overlay. Make sure to leave an extra inch in the centre of the back seam when cutting the back pieces to accommodate a zipper.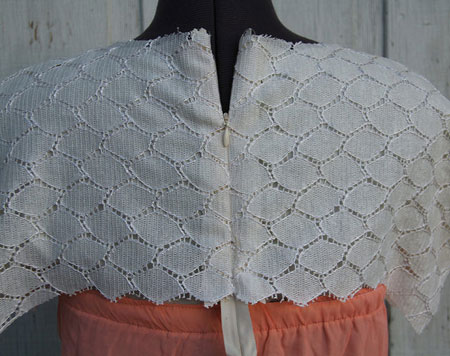 2.  Machine stitch blouse front and back together at shoulder seams. Repeat steps 1 and 2 for lining, if necessary. Insert zipper into back centre seam, placing zipper 1/4 inch below raw of neckline.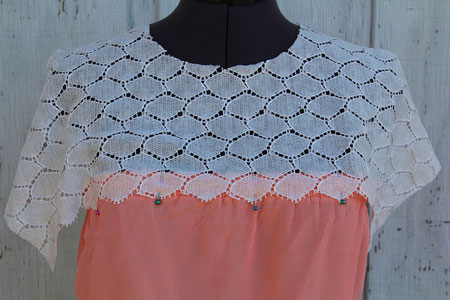 3.  Pin blouse overlay one inch over top edge of dress on front and back.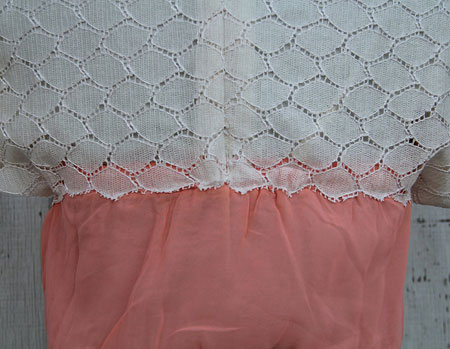 4.  Topstitch blouse to garment, tucking zipper tail to inside. (If you're using a lining, stitch the lining to the dress before this step.)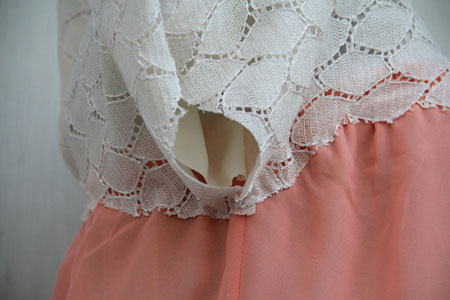 5.  Angle sleeve portion of blouse down slightly so front and back ends meet 2-3 inches below top of dress. Topstich in place.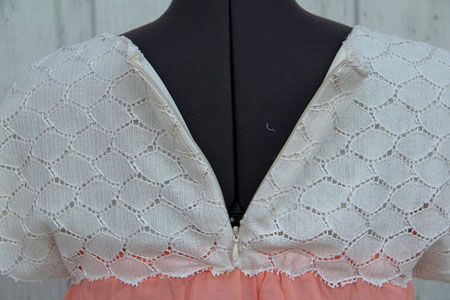 6.  Trim excess zipper tail on inside to prevent bunching on outside.
7.  Turn raw edge of neckline to inside 1/4 inch. Press and topstitch to finish.
8.  DONE.