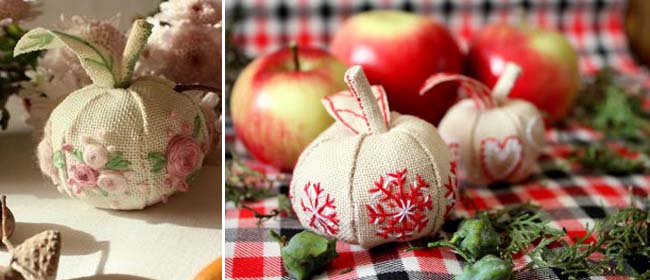 We think this is an adorable way to show off your embroidery skills. The very talented Mira from the Ukrain shows us how to create many gorgeous projects on her blog Art Mayster.
This DIY project is just one of many and we are delighted that she has included step-by-step photos on how to make this very special decorative apple.
Choose between the 'Magic Apples' which look great for Christmas or the 'French Apples' which would look amazing in a shabby chic decor, or even your craft room. You could even fill them with lavender or other delicious scents so they emit a light fragrance wherever they are placed.
A great little embroidery project and a wonderful gift idea.