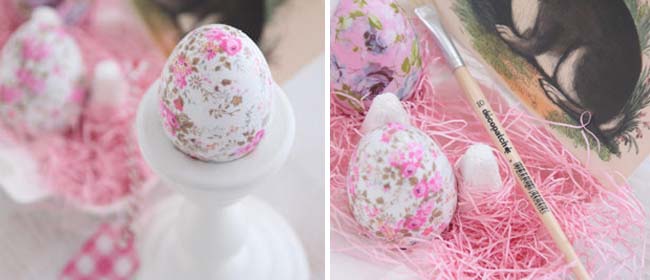 Pick up some patterned tissue paper or napkins and decoupage some faux eggs for a pretty Easter display.
Simply cut out small pieces of tissue paper or napkin (use 1 ply only), apply a very thin layer of Modge Podge or craft glue to your egg, then place napkin pieces on top. Smooth out with your fingers then allow to dry. Simple!
Images via Three Birds.