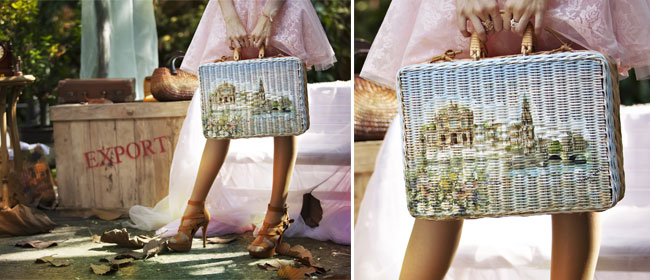 Turn an old cane picnic basket into a work of art for your next family gathering.
Decoupaging picnic baskets is dead easy and you can pick up cheap baskets at thrift stores. Buy a themed or patterned paper serviette or two for your decoration.
Materials
Old picnic basket
Paper serviettes with country landscape, flowers or patterns
White acrylic paint (or colour to match the background colour of your serviettes)
Modge Podge (or craft glue)
Paintbrushes
1. Paint a background onto the lid of your basket. If painting with the lid closed, stuff rags or newspaper inside the basket so no drips fall onto the cane inside. Paint another coat if necessary. Allow to dry.
2. Thin your serviette down to just one layer (there are typically three layers). Either cut out the patterns on your serviettes to place individually, or use the whole serviette.
3. Apply Modge Podge (or craft glue) to the basket, then press the serviette pieces in place, smoothing out any wrinkles or bubbles. Work carefully, as the paper serviettes are very delicate.
4. Use a small paint brush to apply another layer of Modge Podge (or sealant) to the paper design to seal it. Leave to dry and your basket is ready!