Bring the Easter Bunny to life with this easy cake decorating idea.
This is a fun project for the kids. Make your favourite cupcake recipe (or try our simple vanilla cupcakes here) then use marshmallows, chocolate drops, sprinkles and sweets to make the bunny features.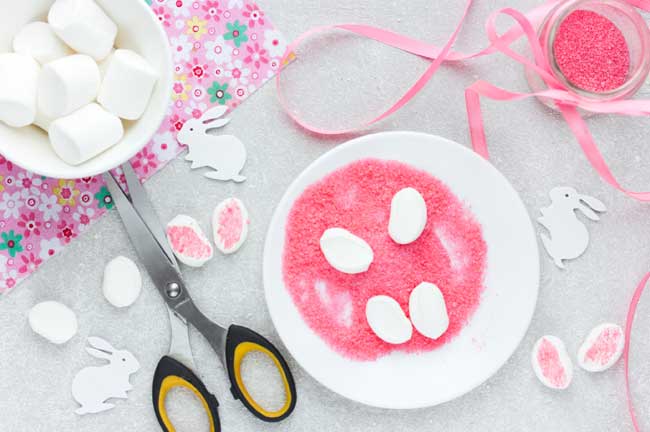 To make the ears, snip white marshmallows into rounds and press them into pink sprinkles.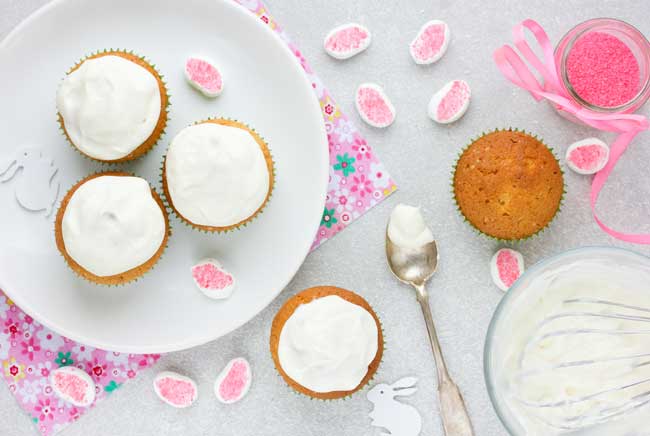 Make a buttercream icing. Try our recipe here. As the recipe includes butter, it will have a yellowish tinge. To make it white, beat the butter on high speed for at least 5 minutes, until it is very light and fluffy. Then add your icing sugar, beating for at least 1 minute between each addition. If you have white icing colouring (Wilton does one), you can add that too. You would also be best to use a clear vanilla extract, available from cake decorating suppliers.
If you can't be bothered with all that, use whipped cream instead.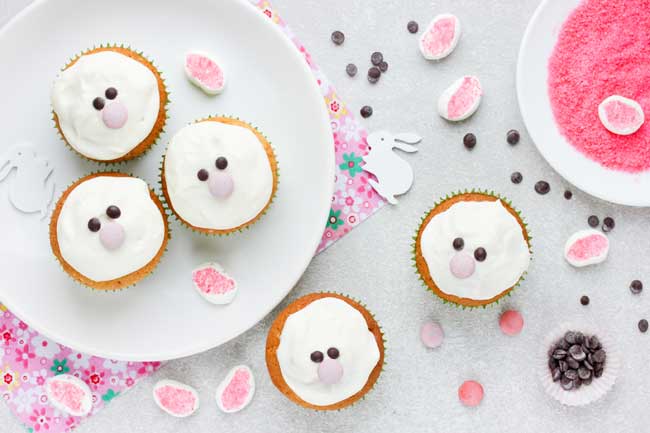 Use chocolate drops for the eyes and sweets for the nose.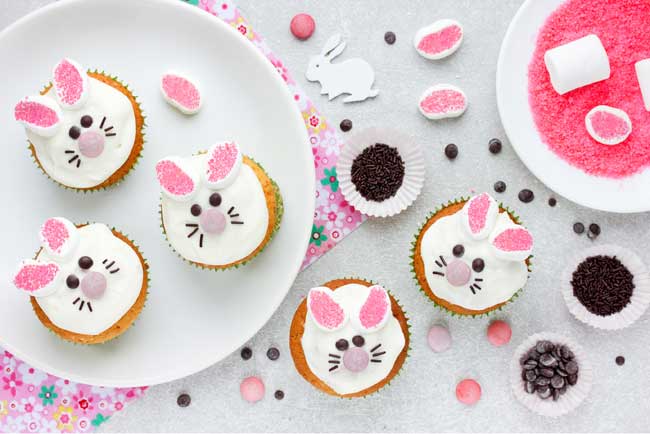 Use chocolate sprinkles for the whiskers, then add the ears.