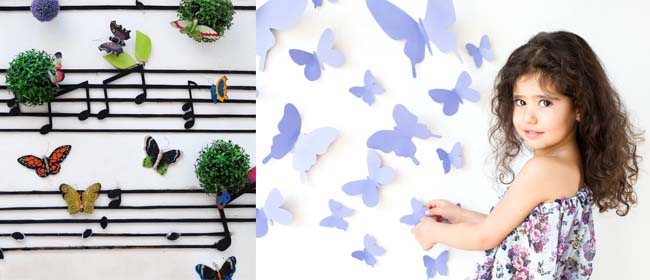 Looking for a quick fix for your or your children's rooms? Deck the walls with paper decorations, such as butterflies, birds or musical notes.
The quickest way to accumulate a collection of butterflies is to use a large craft punch and use it on coloured paper or lightweight card. Or buy paper butterflies from a dollar store. Alternatively, you can use a butterfly shaped stencil, draw the butterflies onto your card and cut them out.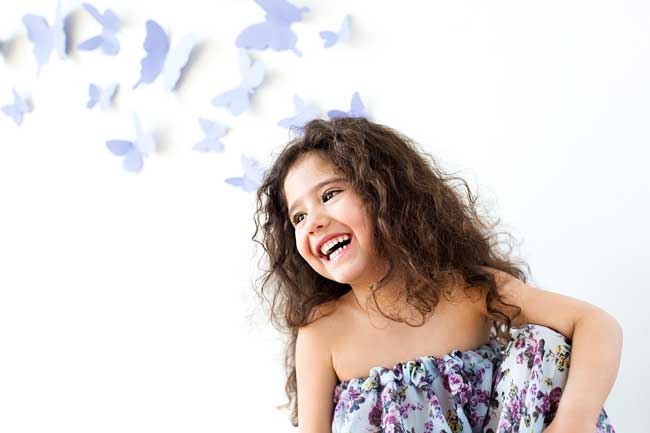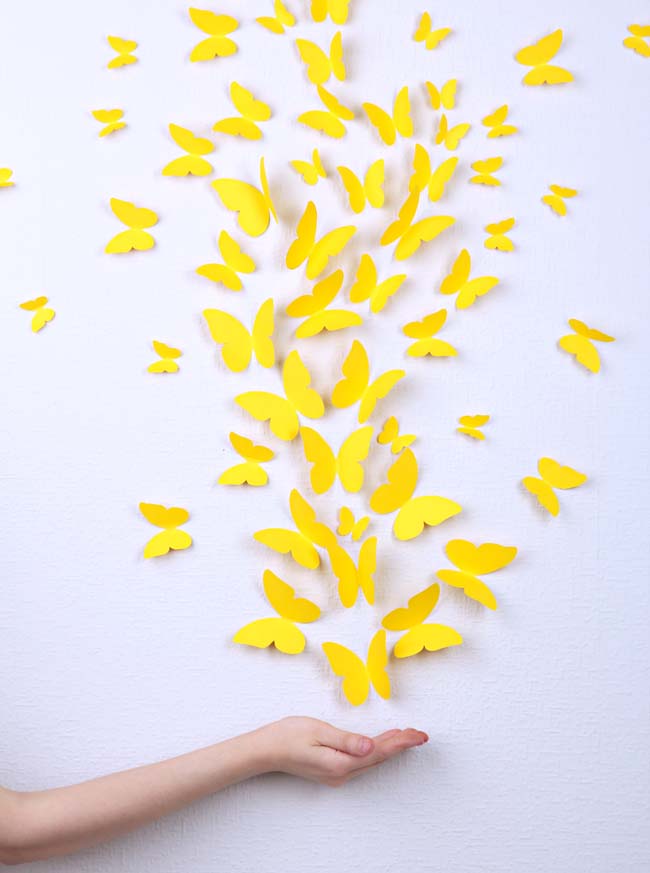 Or try your hand at some musical notes. Cut long straight thin strips of black card for the music staff, then draw and cut out musical notes. Add some butterflies, insects and greenery for colour and fun.
Kids typically love origami, so let them make their own birds and animals for decorating their rooms. Birds can be hung from the ceiling or fixed to a wall, and there's no reason why you can't include a giant-sized animal, such as a giraffe (see below). Just increase the paper size from the original instructions ten-fold. You can try your hand at this origami giraffe and these origami swallows. Decorate the paper with spots before folding a giraffe.