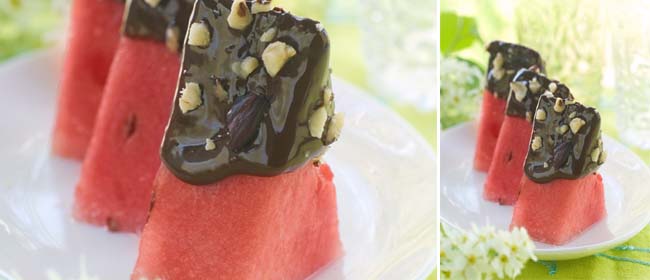 Combine the sweet fruity taste of watermelon with dark chocolate and chopped pistachio nuts for a special summer treat.
This yummy dessert is easy to make. Melt dark chocolate in a heat resistant bowl over a saucepan of simmering water. Make sure the bowl doesn't touch the water. Once melted remove the saucepan from the heat and allow the chocolate to cool slightly.
Meanwhile, remove the rind and pips from the watermelon and cut into wedges. Dip each wedge in the melted chocolate then sprinkle with chopped pistachio nuts. Chill in the fridge for 30 minutes before serving.