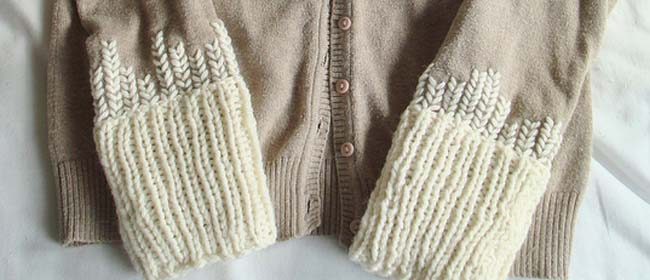 This a super clever way to make over your cardigan. Maybe the sleeves have shortened on your favourite cardigan through washing, or there is a stain or pull on it, or you simply feel like jazzing up an old favourite.
Whatever the reason, we think this looks like a great, fun project and you are sure to have people enquiring 'where did you get that?'
The lovely Julie from Knitted Bliss shows us how to create this look. She even has a short video to demonstrate how she does the embroidery, which is very simple.
We would encourage you to visit her website, www.knittedbliss.com to check out the final result (scroll down the page a little) This project is amazing!