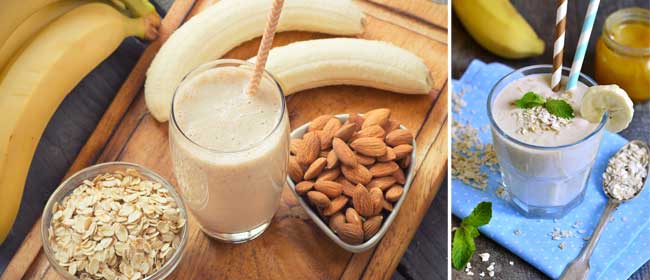 Set yourself up for the day with this delicious, healthy and energy-giving smoothie.
If you don't have pumpkin pie spice in your pantry, you can make your own with the recipe below.
Blackstrap molasses is highly nutritional, a good source of energy and carbohydrates and packed with vitamins and minerals.
Ingredients
Serves 1
¾ cup milk
¼ cup rolled oats
1 large, sliced, frozen banana
1 tablespoon blackstrap molasses
1 teaspoon pumpkin pie spice
¼ teaspoon vanilla extract
Chopped almonds or pecans (optional)
1. In a small bowl, combine the milk and rolled oats, stirring to combine. Refrigerate for 1-2 hours or overnight to allow the oats to absorb the milk.
2. Transfer the milk-oat mixture to a blender and add the frozen banana, molasses, pumpkin pie spice, and vanilla. Blend until smooth.
3. Garnish with chopped almonds or pecans, if desired, and serve immediately.
Pumpkin Pie Spice
⅓ cup ground cinnamon
1 tablespoon ground nutmeg
1 tablespoon ground ginger
1 ½ teaspoons ground cloves
1 ½ teaspoons ground allspice
Mix together and store in an airtight container out of sunlight.