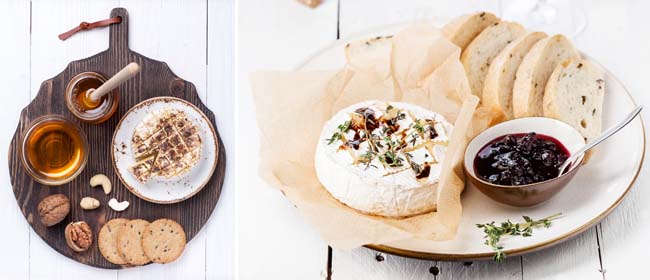 This camembert 'fondue' is a great starter – or offer it as part of nibbles at pre-dinner drinks. Busy cooks will love it. It's quick and easy to make.
Baked camembert
250g whole camembert cheese
2 tablespoons olive oil
Thyme leaves (optional)
2 tablespoons honey
1. Preheat oven to 200 deg C (400 deg F).
2. Put the camembert in an oven-proof dish. Slash the top with a knife in criss-cross fashion. Drizzle with olive oil and sprinkle thyme leaves on top.
3. Cover dish with tinfoil and bake for 5-10 minutes, until the cheese is soft inside. If you wish to give your cheese a toasted look, switch to grill, remove the tinfoil and grill for 5 minutes.
4. Drizzle honey over the baked cheese and serve immediately with crackers, fresh or toasted bread, and chutney.