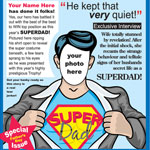 Download our free Best Dad printable, add Dad's photo and name, and give it to your favourite Pop.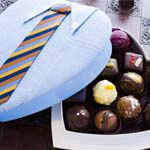 Here's a great way to impress your special man (or Dad) – a tie box filled with yummy chocolates or perhaps his favourite home baking. You simply need to cover a box with an old shirt and tie, which you can get for a song at an op shop or thrift store.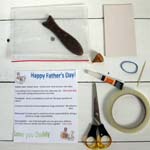 It's Father's Day soon in the UK and the States so we have this great little project that kids can do as a Father's Day gift, with some thoughtful texts to remind Dad of the important things in life. Super easy and made with love.