Stripes are as big a trend as ever, whether they are painted or wallpapered onto your walls.
If you don't want to paint a whole wall in one colour, stripes could be the answer for you. You could paint them or wallpaper them on, though wallpaper is a far easier option. The latest wallpaper collections have seen a much larger selection of horizontal and vertical stripes, which work well in both children's and adults' rooms.
Be inspired by some of these ideas.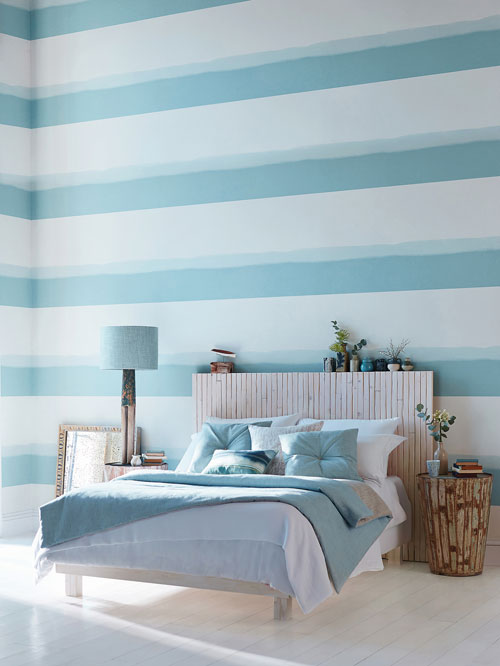 This Tanturi wallpaper, above, from the Harlequin Landscapes collection, creates a statement, with sweeping brushstroke stripes in three eye-catching colour combinations. Available from The Elephant Room.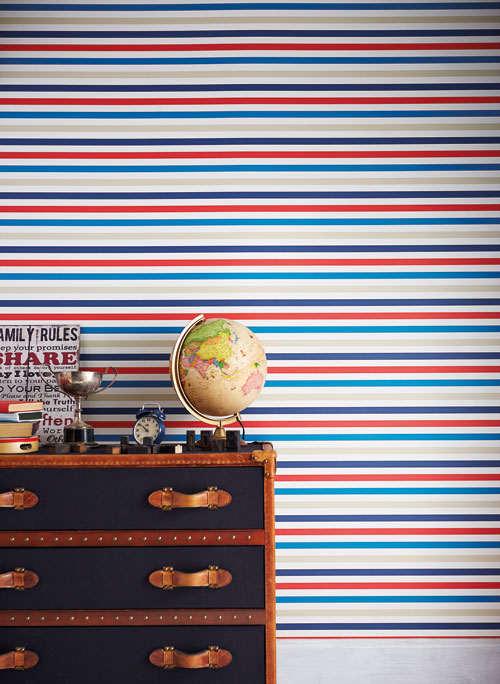 With vibrant colours for kids, La De Da, above, is a multicoloured striped wallpaper available in three colour options. Released as part of the recent All About Me children's collections for UK design house Harlequin, it's available from The Elephant Room.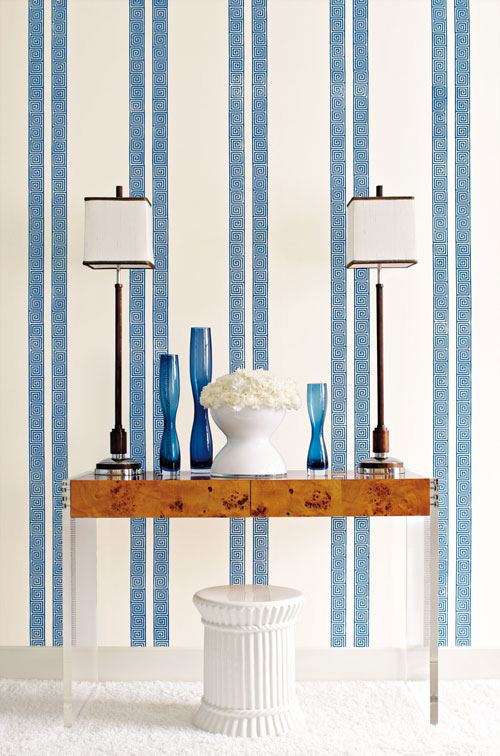 A very elegant look, this timeless Greek key motif is block printed in an openly spaced, double stripe pattern, creating a striking effect with a look that is both modern and classical. Called Greek Key Stripe, it's part of the Jaipur | Hand Block Wallpaper Collection by American company Schumacher. Available from The Elephant Room.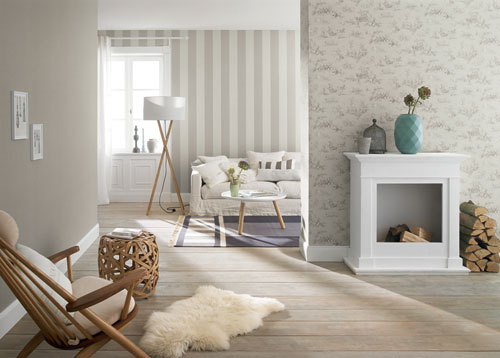 Stripes can be worked in with patterns, as seen above with the striped wallpaper Lazy Sunday, from Rasch in Germany.
Prefer to paint? Look at these gorgeous Resene paint colours in subtle lavender tones. From top to bottom, the colours are Resene Covert, Resene I Do, Resene Bona Fide, Resene Kookaburra and Resene Poet. The shelves are Resene Wanaka.