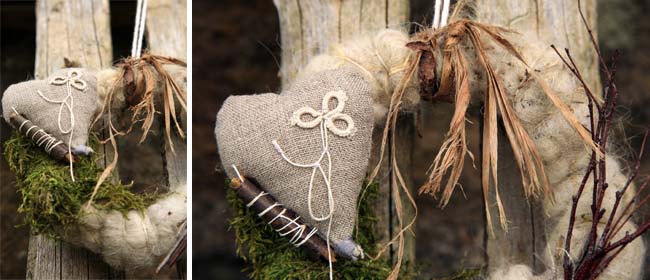 Who says wreaths must be all flowers and foliage? Your creative ensemble may comprise of anything you can get your hands on.
For a rustic look with an indefinite shelf-life, decorate with twigs, string, twine, cotton wool, fabrics, even stuffed hearts.
You could also add some greenery if you wish, like sphagnum moss, and perhaps the odd flower or two, which can easily be replaced with fresh ones daily, to brighten up your creation.