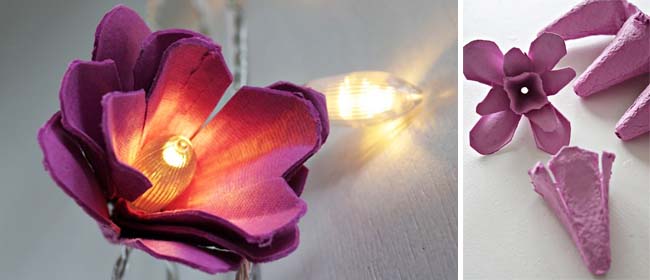 There seems to be a real trend at the moment to recycle egg cartons into everyday objects. Like these gorgeous flower lights, for instance. It's just a simple matter of cutting out a flower shape and inserting small lights, the kind you would use to light up your Christmas tree.
You could use beetroot to colour the cardboard cartons a reddy-pink, or try onion skins to produce a yellow hue. Boil the beetroot or onion skins in water, then dip the cartons in the water to produce vibrant colours.
These creations come from Norske Interior Blogger.