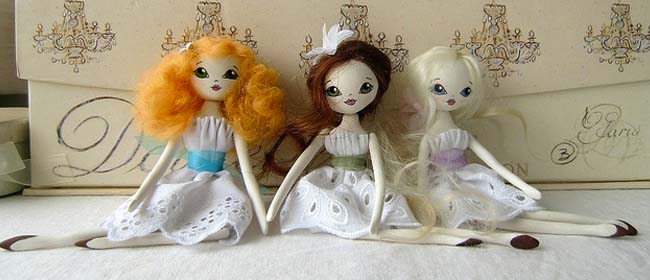 These gorgeous dolls were made by one very talented lady called Shelly, who shows us how to make them via a photo tutorial.
Her website is in Russian, but you can still follow the photos very well.
There is no text with this tutorial, but it looks like she has used an oven-hardening modelling clay, such as Fimo Puppen, to make the face, body and limbs. She's then painted features onto the face and dressed the girls in simple but pretty lace clothing.
Aren't they lovely?
Check out Shelly's photo tutorial here.