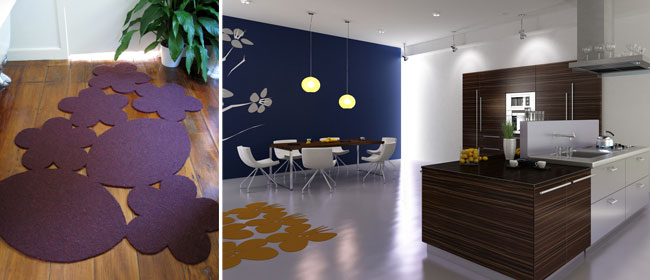 Got an old rug that's past its use-by date? Don't throw it out – turn it into a work of art.
Wooden floors, especially, look great adorned with decorative rugs, but this floral design will add flair to any floor. For our project, we've used a tightly woven synthetic rug, but any rug will do. You can even use artificial grass matting to make an outdoor rug.
Experiment with different shapes; animals, insects (such as butterflies), even puzzle pieces make fun rugs for children's rooms. If making an animal, use an old shag carpet for its 'furry' feel.
When you've cut out your pattern, the cut edges of the rug may stand out against the coloured wool if the backing is white. Use a permanent marker to colour the edges so that they blend in with the rug.
Materials
Rug
Five small bowls
Paper (on which to draw pattern)
Pencil
Scissors
Permanent marker
Utility knife
Step 1
Arrange the five bowls on top of your paper in a flower shape, then draw around the edges using a pencil. Cut out the flower shape then use this as a template to cut four more flowers.
Step 2
On another piece of paper, draw a leaf. Cut it out then use this as a template to cut another.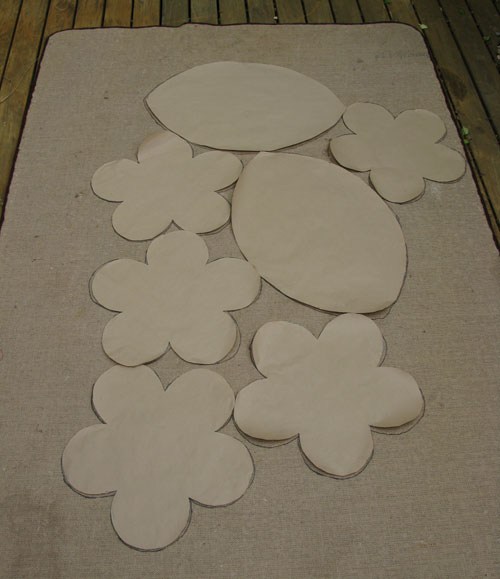 Step 3
Vacuum the back of the rug to ensure it's free of grit and dirt then, still working on the back of the rug, arrange the flower and leaf patterns on top. Trace around them with the permanent marker.
Step 4
Remove the patterns and cut around the lines with a utility knife. Put something beneath the rug so you don't mark the floor.
Turn the rug over and trim any fraying edges with scissors.
Step 6
If necessary, colour the cut edges with a permanent marker that matches the colour of your rug.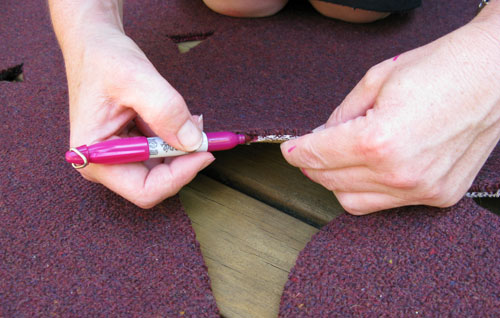 And that's it!