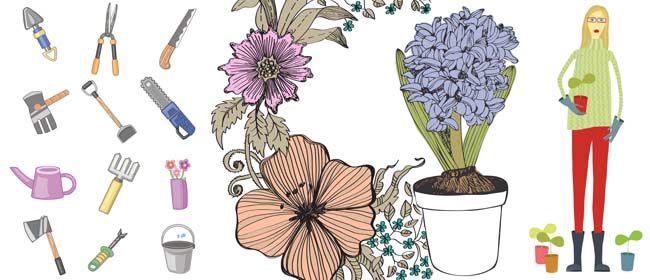 Daltons answers your gardening questions. Plus, your chance to win!
Send us your gardening question and be in the draw to win! Each month Daltons will answer a question or two, which we'll feature here. Email your question to the address below (make sure you mention which area of the country you live in – it might be important to the answer – and if possible include a photo) and be in the draw to win a prize pack.

June 2015
This month's prize: 2 x Daltons Premium Citrus packs.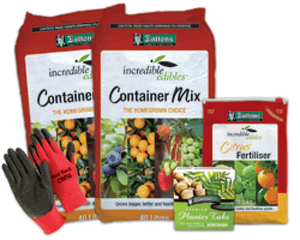 Citrus trees are versatile and easy to grow in the garden or in pots and there are many varieties to choose from. Plant them in late autumn/early winter in a sheltered, warm sunny spot.
We have two Daltons Premium Citrus packs to give away that contain everything you need to grow gorgeous, vitamin-rich citrus fruit.
Each pack is valued at $85 and contains 2 x Daltons Incredible Edibles Container Mix, 1 x Daltons Incredible Edibles Citrus Fertiliser (1.5kg) and 1 x Daltons Premium Planter Tabs PLUS a pair of comfortable, versatile Red Back gardening gloves from Omni Products.
To be in to win, email your gardening question to sweetliving@daltons.co.nz  Entries must be received by Monday 22nd June 2015.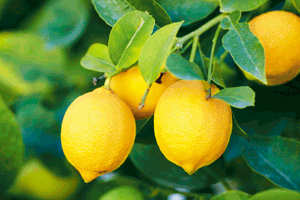 Q. How do I get rid of the black fungi looking growth all over my lemon tree? Lovely lemons but the tree gets covered and so does the fruit. It washes off but looks terrible and is a concern.
A. It sounds like you have a fungus problem known as sooty mould which is caused by scale and/or other sucking insects and is a common problem on citrus.
Carefully inspect your tree; especially the undersides of the leaves and you will see small scale insects adhered to the leaf. These insects suck the sap out of leaves, producing a sticky sweet substance called honey dew which attracts the growth of sooty mould. This mould can cover much of the leaves, reducing the plant's ability to photosynthesise, affecting growth and fruit production.
To treat the problem: kill the insects by spraying them with a good quality horticultural oil – good coverage is important, particularly on the undersides of leaves. Once the insects are dead there is no more "food" for sooty mould to grow on so it will begin to disappear. Any fruit that has mould on it is fine to eat; simply remove it by washing the lemons with soapy water.
Healthy trees are less prone to pests and diseases so regular watering, feeding and attention is important. Citrus are "gross feeders" so apply Daltons Incredible edibles® Fertiliser just outside the branches' "drip line" at six-weekly intervals from late February through to early April, recommencing in late October to early December.
Products to try: Daltons Compost, Daltons Incredible Edible Citrus Fertiliser. For more gardening advice and tips on growing citrus, check out our Growing Citrus Guide at www.daltons.co.nz.