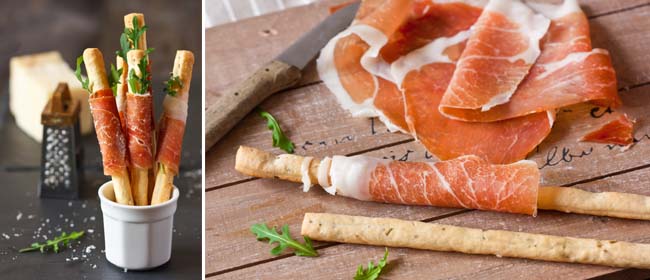 If you're looking to whip up some quick and easy finger food, try these prosciutto-wrapped cheese straws. Just take some cheese straws (or bread sticks), spread the middle section with black olive tapenade (you can buy it or make your own – see recipe below), add some young rocket leaves or basil, then wrap with slices of prosciutto.
Serve immediately.
Olive Tapenade
2 cups pitted Kalamata olives
4 anchovies
Small garlic clove, finely chopped
1-2 tablespoons capers
2 tablespoons extra virgin olive oil
Juice of half a lemon
Place olives, anchovies, garlic and capers in food processor and process until smooth. With motor still running, slowly add olive oil to the mix, then lemon juice. Season if desired.