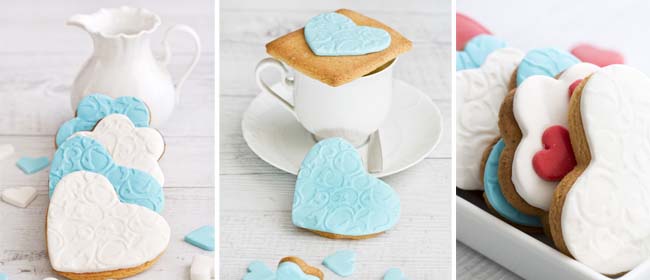 If you want to impress your friends and family, serve up cookies with embossed icing.
It's super easy. All you need is an impression mat or mould (from cake decorating suppliers), or you can even use a scrapbooking stamp.
Roll your fondant out to the desired thickness, then press the stamp/impression mat onto the icing. Use the same cookie cutter you used to make your cookies, and cut out shapes in the icing.
Then cover your cookie. Spread your cookie with buttercream or jam first, then apply the fondant shape.