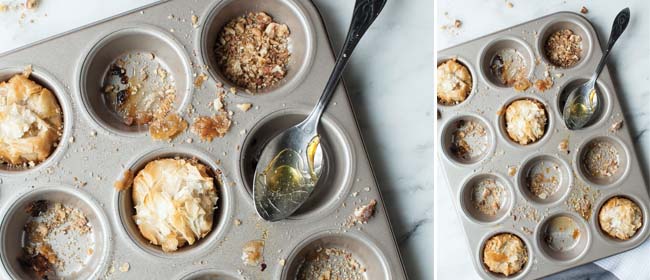 Nice and easy, and utterly delicious to boot, Michelle Tchea whips up some sweet sticky treats for guests.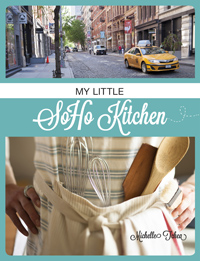 Michelle Tchea's new book My Little Soho Kitchen (Marshall Cavendish Publishers) includes 60 international recipes inspired by Asian and Western cuisine. And what a treat!
Featuring a wide range of meals, desserts and snacks that are both easy to prepare and terrifically tantalising, Michelle has developed a collection of go-to recipes for every occasion. Prepare a simple meal of Savory Seafood Rice on a busy day, enjoy afternoon tea with friends over Chocolate Cake with Toasted Marshmallows, create a bit of Paris at home with Apple Frangipane Tart, and indulge in Mango and Lime Daiquiri at a party. The fuss-free preparation of all these recipes means they're suitable for any size kitchen and skill.
Loaded with plenty of tips and ideas for whipping up quick and easy yet impressive meals, we can't wait to try out ALL these recipes! A truly delightful book.
Extracted with permission from My Little Soho Kitchen (Marshall Cavendish Publishers). Available from all good bookstores, and online at Whitcoulls, Penguin, and Book Feast.
Visit Michelle's blog The B*Critic here.

Nutty Baklava Parcels
Gloriously sticky and crunchy, the nutty filling wrapped in a crispy parcel of buttery pastry is one of my favourites. I like to enjoy these treats with ice-cream and fairy floss for a girly afternoon session with friends. These are almost too perfect when paired with champagne!
Makes about 18 parcels
Mixed nuts (e.g. pistachios, walnuts, almonds) 300 g (101/2 oz)
Sugar 2 Tbsp
Orange zest 1/2 tsp, grated
Melted butter for brushing
Phyllo or pastry sheets 225 g (8 oz), about 18 sheets
Syrup
Sugar 400 g (14 oz)
Water 250 ml (8 fl oz / 1 cup)
Orange rind from 1 orange
Lightly crush mixed nuts in a food processor. Tip crushed nuts into a bowl and mix with sugar and orange zest.
Preheat oven to 180˚C (350˚F).
Brush butter over a pastry sheet. Lay another pastry sheet on top and brush butter over the second sheet. Repeat until there are at least 6 layers. Add more layers if desired. Using a sharp knife, divide pastry stack into equal squares, each about twice the size of a mould in the muffin tray.
Push each square into a mould within a greased muffin tray. Top with mixed nuts. Bunch and fold down the wall of excess pastry sheets until they cover the mixed nuts and are level with the muffin mould. Brush butter over to securely seal the parcels.
Bake for 18–22 minutes, until the tops are nice and golden.
Meanwhile, combine all ingredients for syrup and bring to a boil. Simmer for about 15 minutes, until slightly thickened. Remove from heat.
When baklava parcels are ready, pour hot syrup over. Allow to cool before serving.
See Michelle's recipe for Almost New York Cheesecake. Click here for recipe.